YOKAI : Japanese term referring to the surreal world of demons, spirits, bizarre entities –as funny they can be frightening- that interact with humans, sometimes through their dreams, to draw attention to the unseen(able) side of things.
Created in Brussels in 2011, Yôkaï is currently boasting a line-up of 8 multi-instrumentalists out of jazz, rock & improvisation scenes. Initially heavily inspired by ethio-jazz, their psychedelic soup has since integrated heavier dosis of 'afro-kraut' distortions and layers of retro-future synths. Yôkaï's live performances tend to give an ever larger space to improvisation and exploration, making each show unique; their organic music bringing cosmic vibes and itchy feet to their audience!
Sentinelle – the band's lastest EP featuring 4 original compositions, recorded in 2 distinct sessions in 2019 and 2017 – shows a transition from the previous album universe to new musical directions explored in their forthcoming record, more electronic and cinematic, to be released in autumn 2021.
A-side brings a sombre atmosphere, perfect soundtrack to our confined pandemic nights while B-side 2017's outakes take us back to a joyfull and colourfull world in which one could dance the night away ! Entre les Roseaux (understand Between the Reeds) reminds us of the band's first love for ethio-jazz while Llamada por Cobrar (Return Call) truely is a 'fake mariachi song', originally played in Yokai's early years as a introduction and/or presentation song in squats and crowded local venues. With its dark drones and satured synth layers Sentinelle & Désir Chimique sonically pave the way for the band's next full LP. See you after summer then ?
Hard to pigeonhole, Yokai's music manages to find a fresh spot between ethio-jazz, Ennio Morricone's soundtracks, 70's psych-rock and french composer François de Roubaix subtle harmonies.
This new release is presented on a 10-inch vinyl, artwork & drawings by Joal Grange. Limited to 300 copies.
Frédéric Becker: baritone & alto saxophone
Jordi Grognard: clarinet, bass clarinet, tenor saxophone, flute
Eric Bribosia: fender rhodes, keyboards
Yannick Dupont: drums, percussion
Louis Evrard: drums
Axel Gilain: electric bass, double bass, moog synth
Clément Nourry: electric guitar
Ivan Tirtiaux: electric guitar
Contact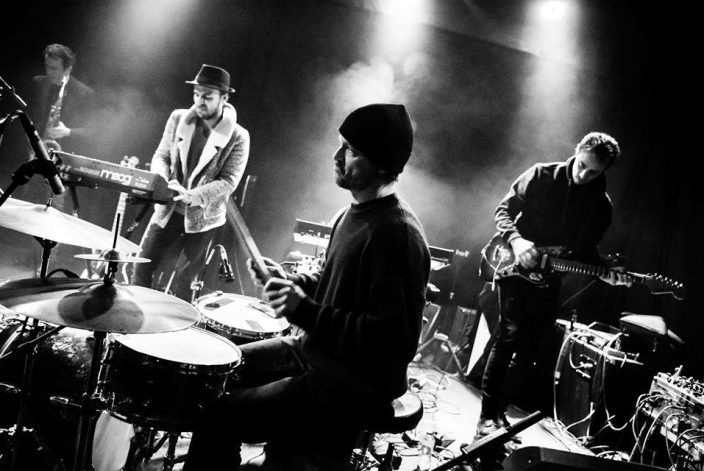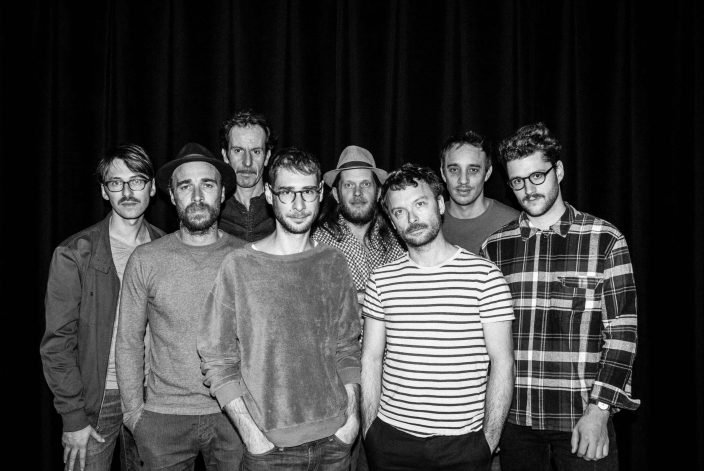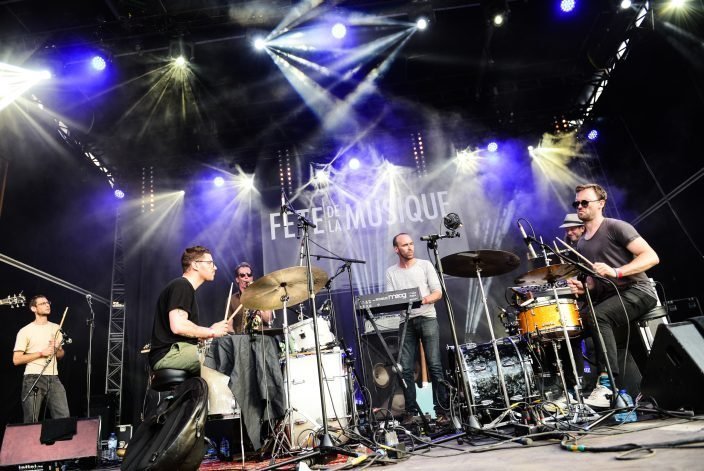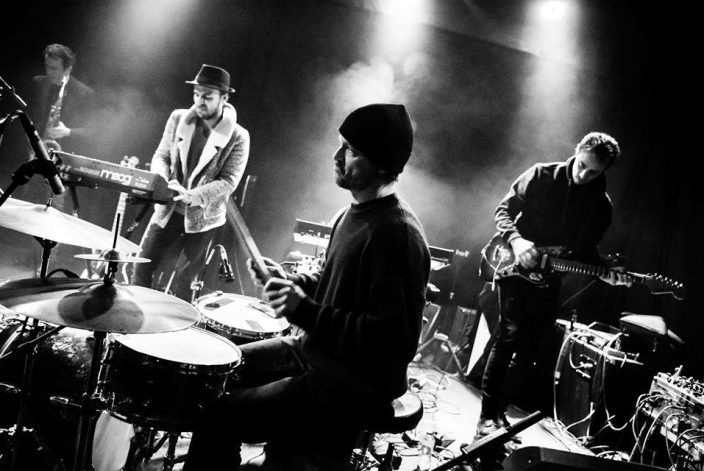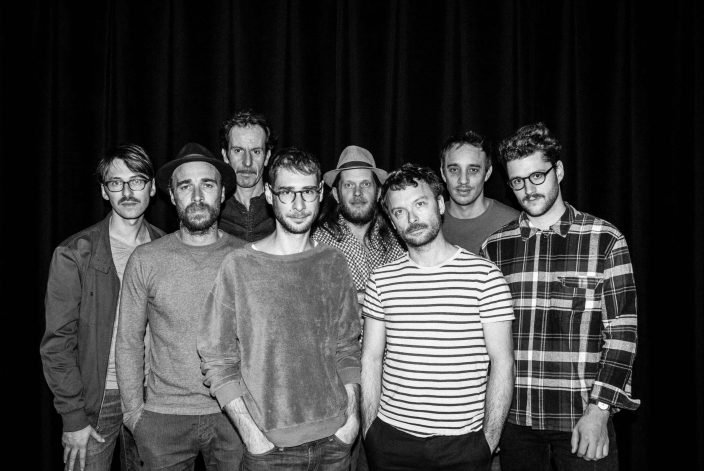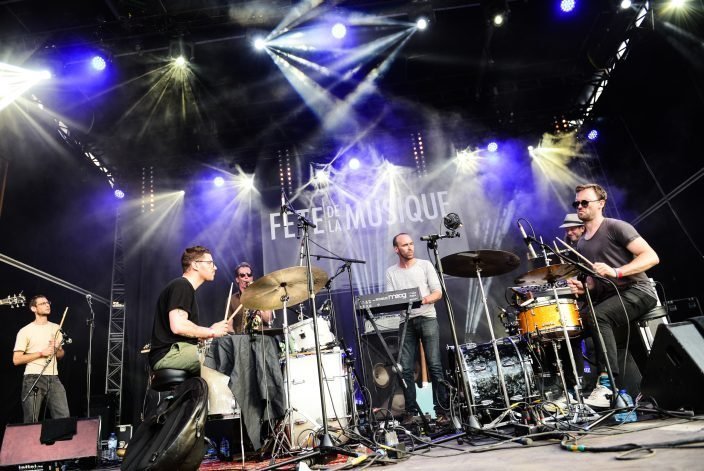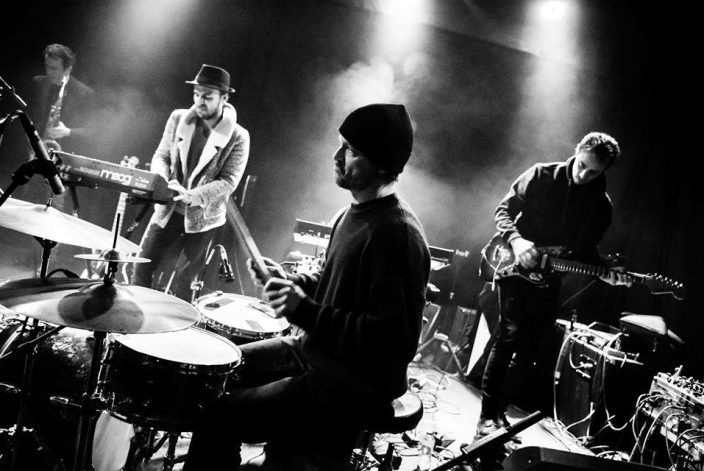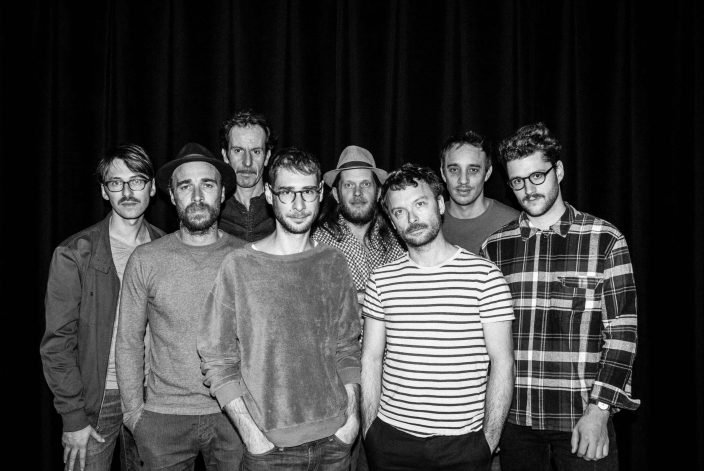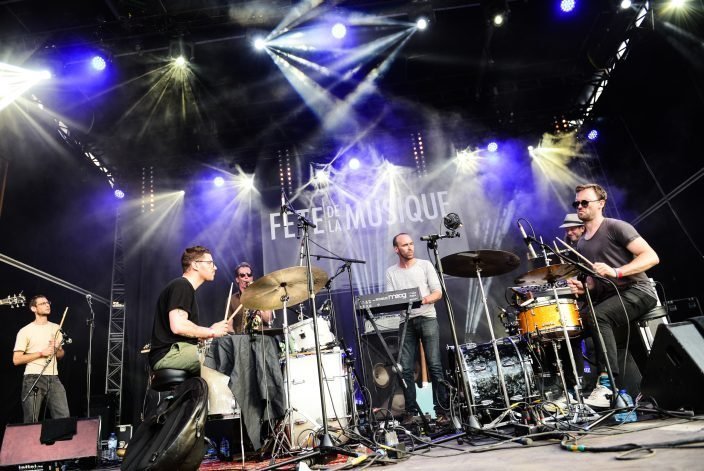 ---