Experimental pop band Aquaserge has been a subterranean driving force in the international music scene for the last few years, inspiring and influencing countless musicians. Originally formed by three friends (Julien Barbagallo, Julien Gasc & Benjamin Glibert) in the south-western French city of Toulouse, Aquaserge soon became a shifting collective involving many collaborators (including mainstays Audrey Ginestet and Manon Glibert), while the band's three founders went on to also become (respectively) part of Tame Impala, Stereolab and Melody's Echo Chamber.
Aquaserge's resolutely polymorphous music draws from sources as diverse as original psych pop, free jazz, noise, vintage French film music, pataphysics, and the most adventurous side of '60s/'70s rock (say, from kraut to Canterbury to cult Gallic bands such as ZNR). All absorbed and playfully transmuted to create their own unique, cinematic sound. Their tracks include instrumental excursions, intriguing harmonies, and pristine pop songs, always ready to joyfully burst at the seams.
In 2024 the new album 'La fin de l'économie' will see the light. About the album:
This summer, in the midst of the multitude of information circulating on the web, a video with Marguerite Duras ("Comme l'histoire du futur", 1986) particularly struck us.
Here is an excerpt: "[ .] We would say to them that we discovered fires, blazes, fusions that Man had lit and that He was unable to stop….".]
We derived the lyrics of a song called "fire" from this video, and will pursue on this path, getting inspired by what we encounter, as in a game of mirrors with temporal reminiscences. These moments when the past converges with the present, sometimes called "tiger leaps into the past" (Walter Benjamin).
The artistic gesture revolves around recovering / revealing / diverting / quoting. For this show, we follow the trail of a type of "ecological music" where beings can be singularly alive and walk a path among haunted worlds of dazzling and contradictory images, where recorded sound and the sound archive are the foundations of music. Through this project, we want to create a dialogue between paradoxical visions of the world. We seek to produce a full and ample sound, drawing on our influences from American underground music, combining electric rock, electronic and classical or acoustic instruments.
The show will be like a symphonic poem, a one-movement piece inspired by a non-musical subject (literary, philosophical, historical, poetic, pictorial). Elise Simonet will supervise the dramaturgy by staging texts, songs, gestures.
Contact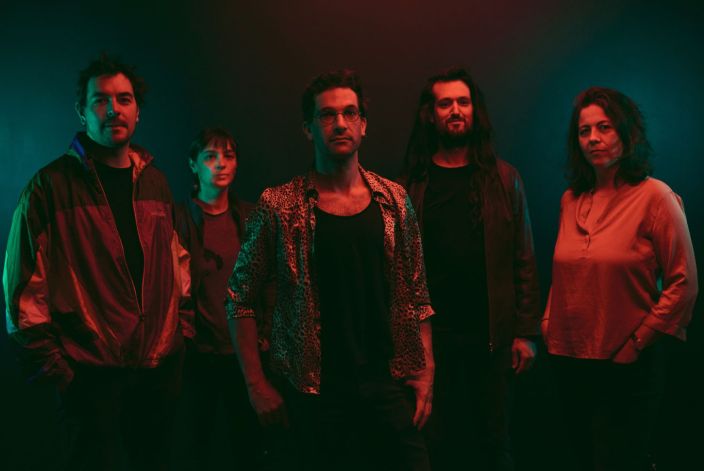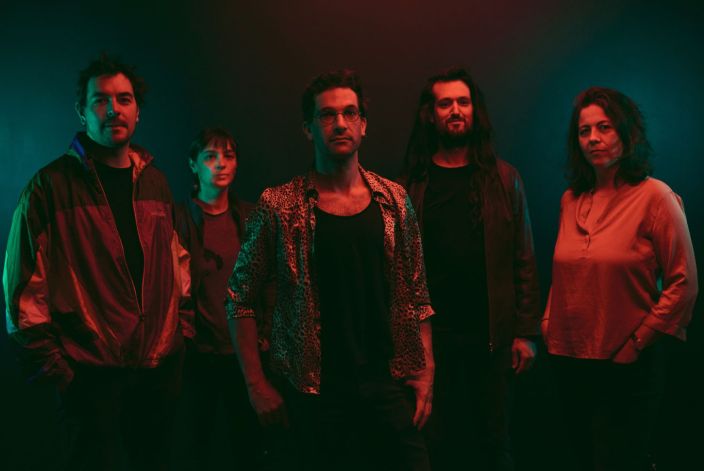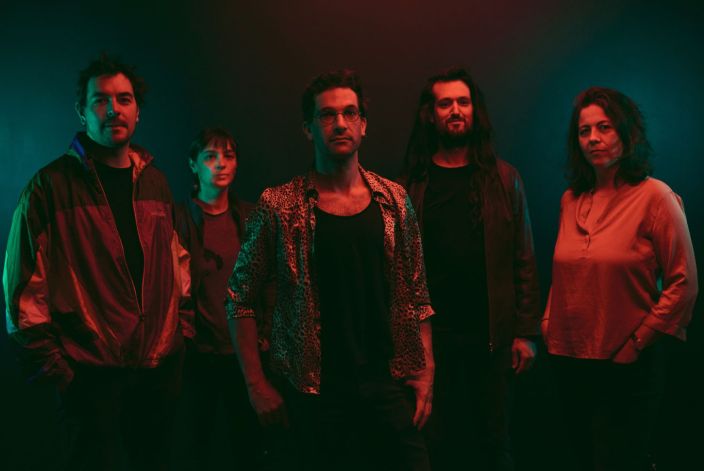 ---