Heavy afrofunk, rock guitars, traditional Congolese rhythms and hip hop grooves reflect Jupiter's many experiences.
Born in Kinshasa, but spending his teens in Eastern Berlin and going back to Congo again when he was twenty, he has always been looking for new sounds. His aim was to combine the forgotten rhythms and melodies from Congo with the powerful city grooves of Kinshasa.
In 2007 a French documentary was released about him, Jupiter's Dance, that got a lot of attention. He came back to Europe and worked together with Damon Albarn (Blur) in the Africa Express Project. Soon afterwards, Jupiter & Okwess were doing support slots with Blur. From England to Mexico via Japan, New Zealand and France, their explosive, high-energy shows leave a powerful trail of memories and they haven't stopped zigzagging across the world at a dizzying rate since then.
Jupiter's distinctive sound still is a mixture of Afropop, soukous, other Congolese rhythms, funk and rock which he calls Bofenia rock. About their last album, Na Kazonga, Popmatters wrote: "they rise to those new heights in front of them, drawing on styles from around the world but ultimately staying true to their rocking musical roots as a band that works together in what sounds like perfect harmony."
Contact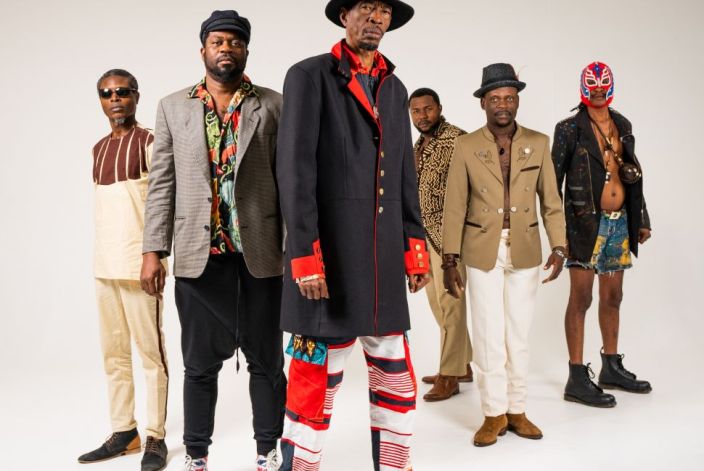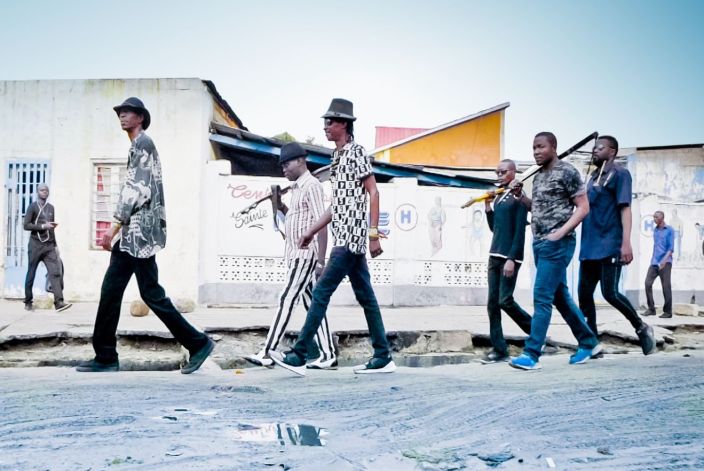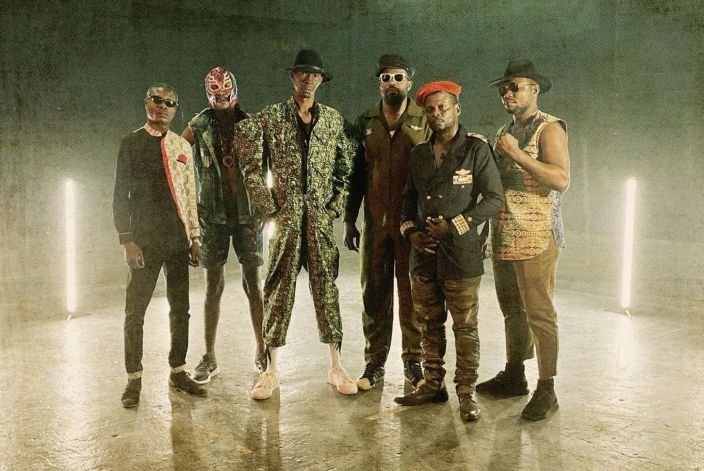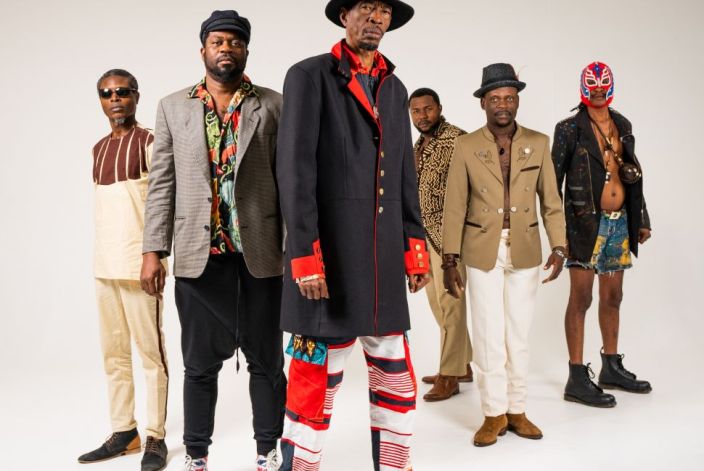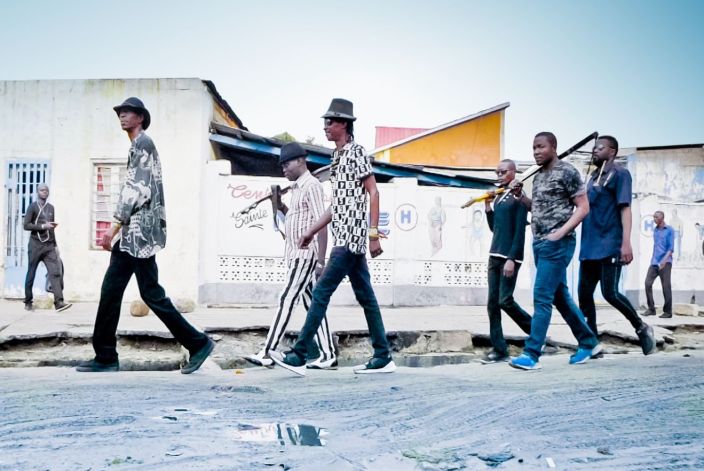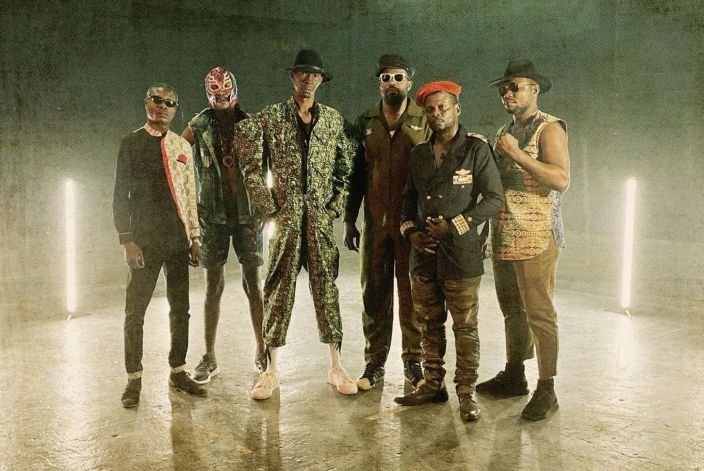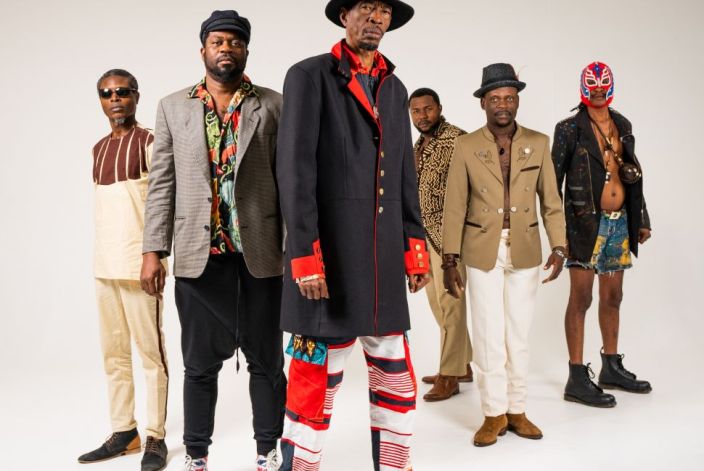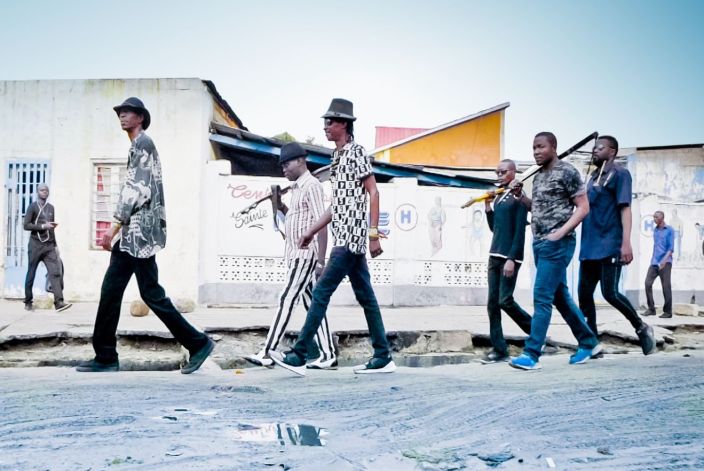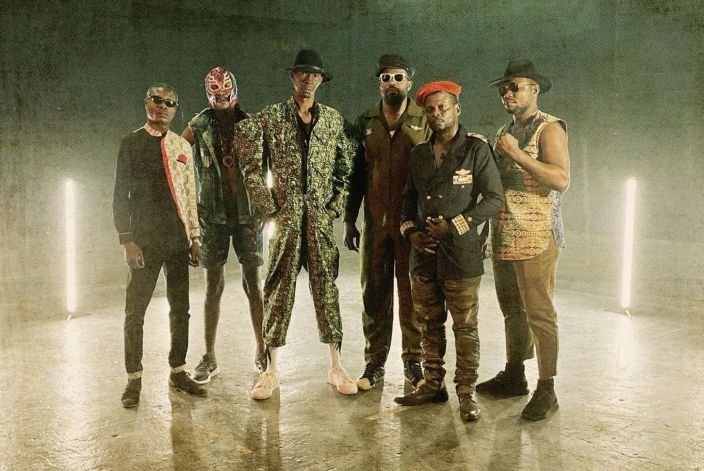 ---