The Malian singer Fatoumata Diawara (aka Fatou) was born in 1982. As a child she became a member of her father's dance troupe and was a popular performer of the wildly flailing didadi dance from Wassoulou, her ancestral home in western Mali. She was an energetic and headstrong girl and at the age of twelve her refusal to go to school finally prompted her parents to send her to live and be disciplined by an aunt in Bamako. She was not to see her parents again for over a decade. 
Her aunt was an actress, and a few years after arriving, Fatou found herself on a film set looking after her aunt's infant child, where she was given a one line part in the final scene of the film 'Taafe Fangan' ('The Power of Women'). Things went quickly from then on: she obtained several lead roles in movies and theatre productions, both in Mali as well as in France. This wasn't without any struggle, since her family wanted her to give up her career and settle down. Nevertheless, Fatou continued to be invited for various roles, so she fled to France to perform around the world with the French theatre company Royal de Luxe.
It is here that her beautiful voice developed and was discovered. Cheikh Tidiane Seck invited her to work on two projects as chorus vocalist; Seya the Grammy nominated album by Mali's star Oumou Sangaré and Red Earth the Grammy winning Malian project by American jazz singer Dee Dee Bridgewater. When the albums were released Fatou toured worldwide as singer and dancer with both projects.
On her return to France, Fatou took the role of Karaba in the popular touring musical Kirikou and Karaba. Around the same time, she bought herself a guitar, started to teach herself and write down her own compositions. After writing and recording an album's worth of songs, an introduction from Oumou Sangaré resulted in a record deal with World Circuit and the recording of her debut album. Her debut album Fatou was released in 2011 and ranked #1 in various album charts worldwide.
Since then, Fatou has collaborated with a wide plethora of artists and projects: Damon Albarn's Africa Express, Cheikh Lô, AfroCubism, Herbie Hancock's Grammy winning Imagine Project and Orchestra Poly-Rythmo de Cotonou. She stars in the multi-award winning movie Timbuktu, was nominated for "Chevalier de L'ordre des Arts et Lettres by the French government -one of the highest French cultural distinction. In 2014 and 2015, the singer toured all over Europe with Cuban pianist Roberto Fonseca and released a new record together: At Home (2015, Jazz Village).
Fatou's second solo album Fenfo was released in 2018.
Contact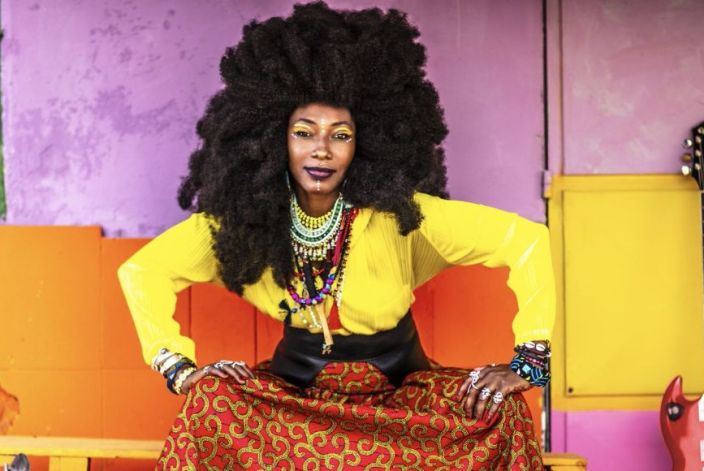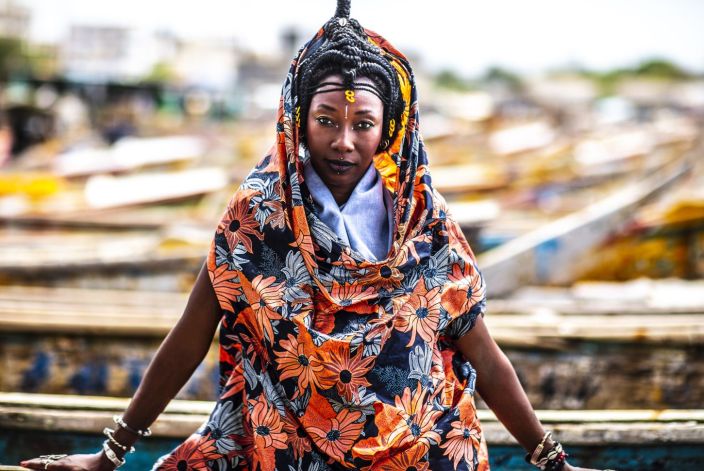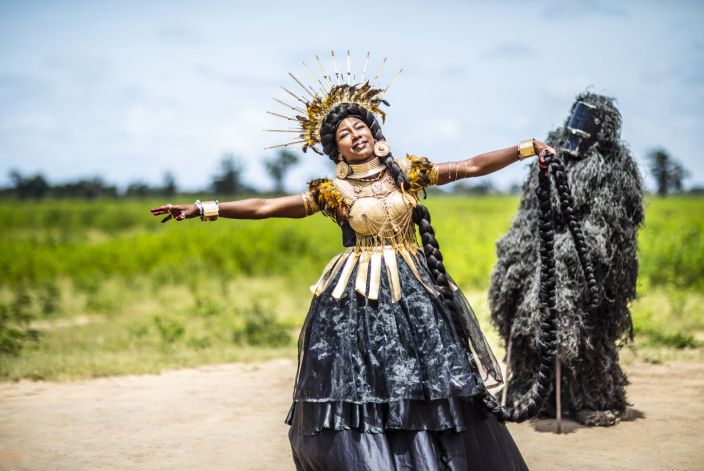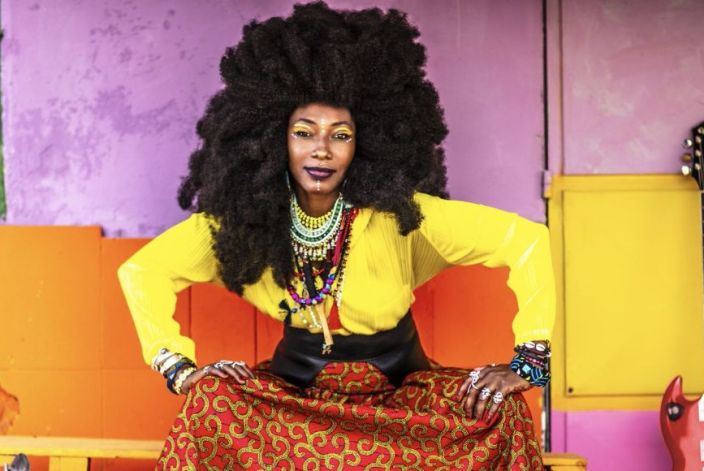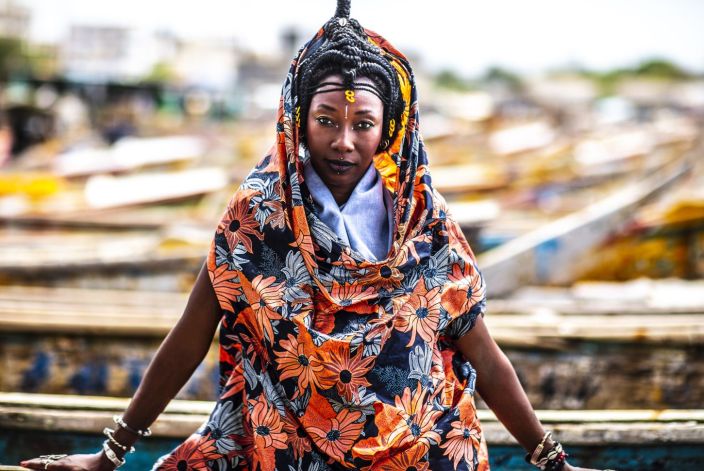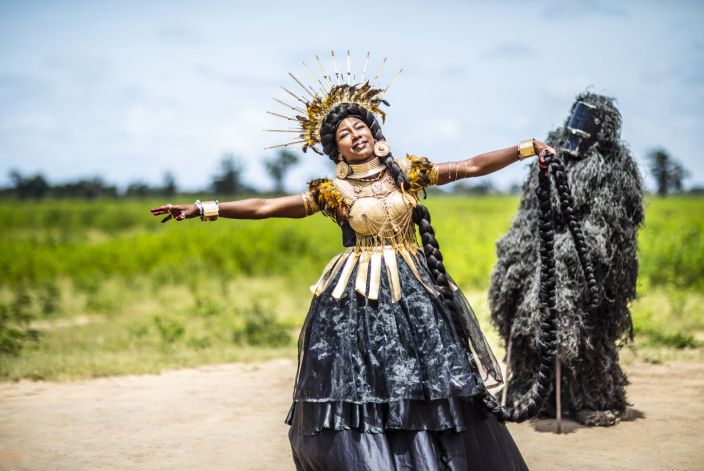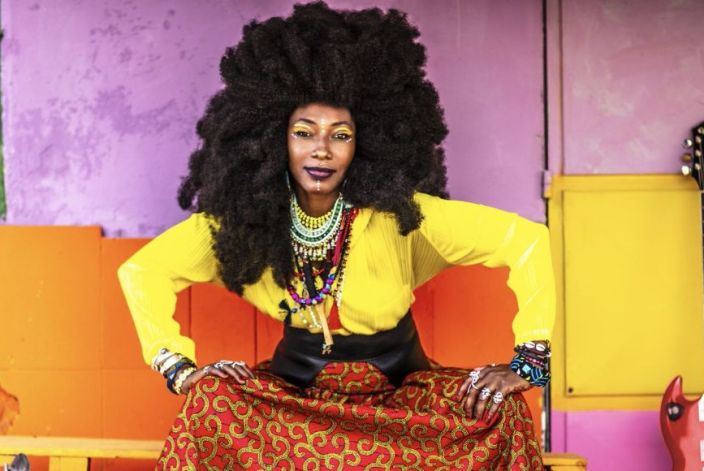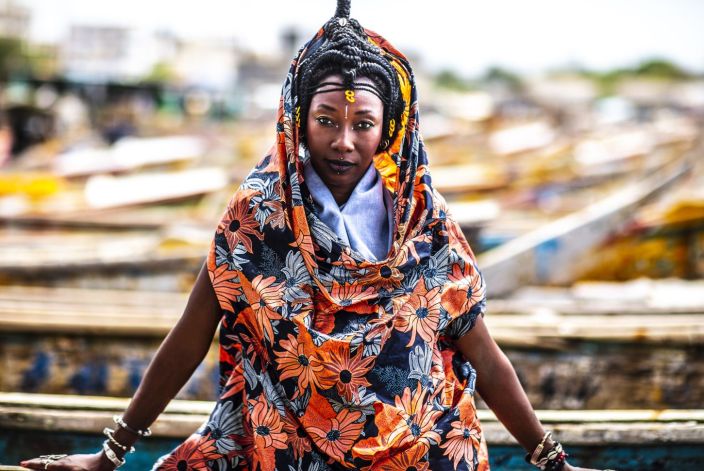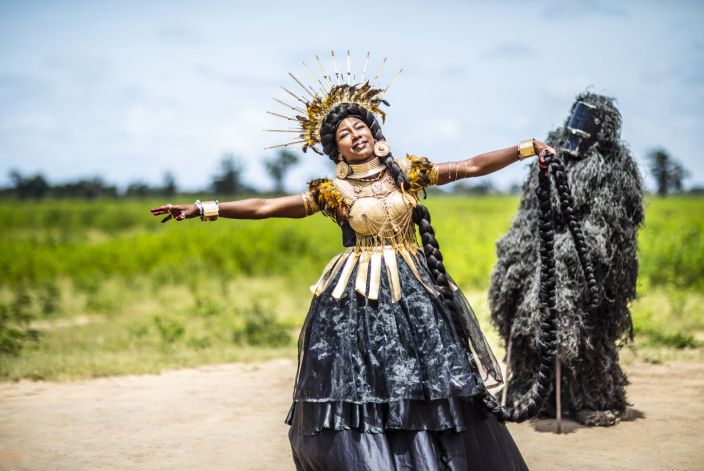 Gigs
NOTHING UPCOMING
2023
SPOT/De Oosterpoort - SPOT / De Oosterpoort
Paradiso - Paradiso
PAARD - PAARD
---