MEUTE is a Techno Marching Band - a dozen drummers and horn players from Hamburg/Germany who fulfil the job of a dj with their acoustic instruments. The archaic combination of brass and drums forms the basis of a new genre that combines hypnotic, driving techno with expressive brass band music. MEUTE frees electronic music from the limitations of the dj desk and intensifies the energy level – on stage or directly in the crowd. Be it in the countryside or in the club, with or without electricity – MEUTE runs.
MEUTE exploded onto the scene through the viral success of their debut video "REJ", from the Berlin electronic duo Âme, with over 650.000 Facebook clicks in one week. This created an excellent base for their further national and international musical success. In just one year, MEUTE was catapulted into the first row of the most booked festival bands, and since then has consistently brought audiences to electronic ecstasy on Europe's stages. More than 100 concerts played at famous festivals at home and abroad, over 57.000 facebook fans and a permanently rising awareness.
Autumn 2018 will mark the release of their debut album, followed by continued
touring through the clubs and festivals of Europe and beyond.
Contact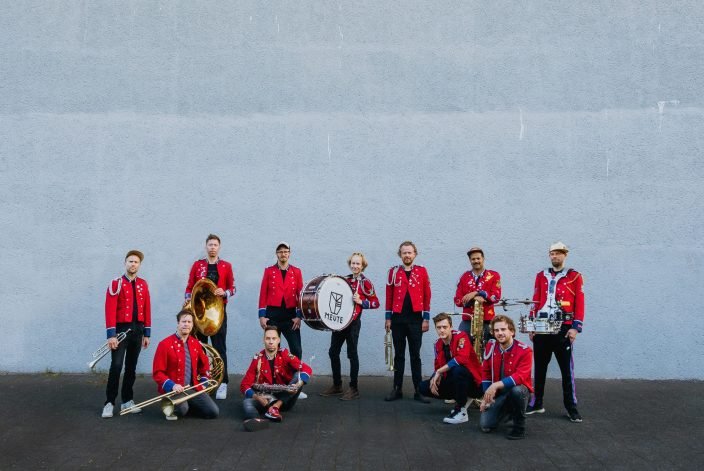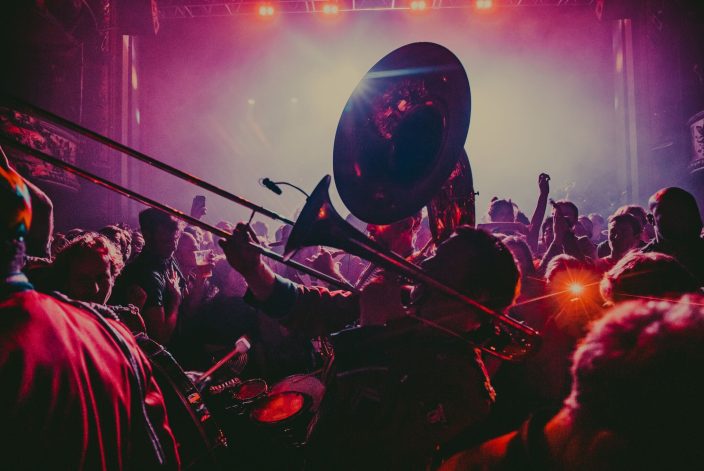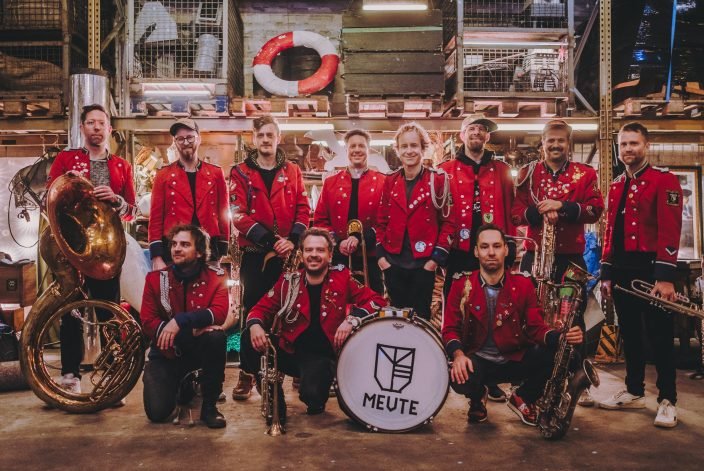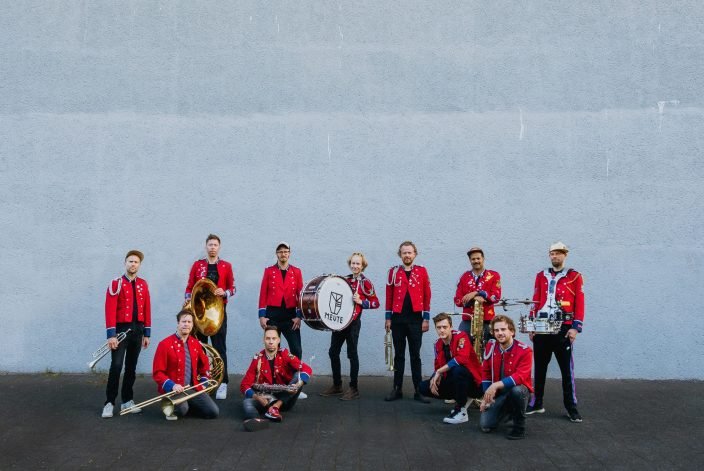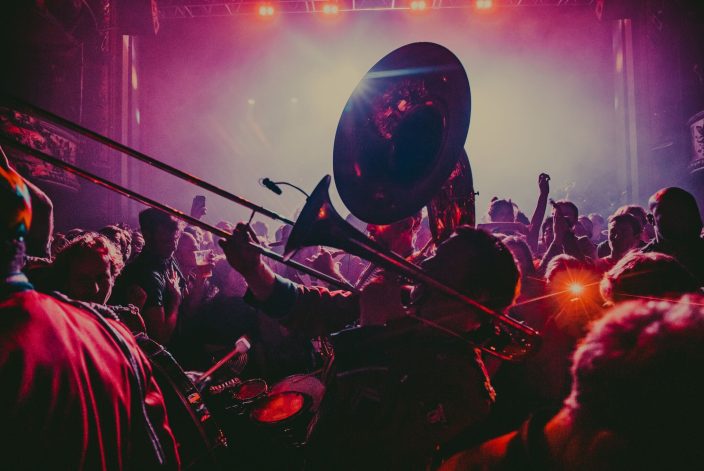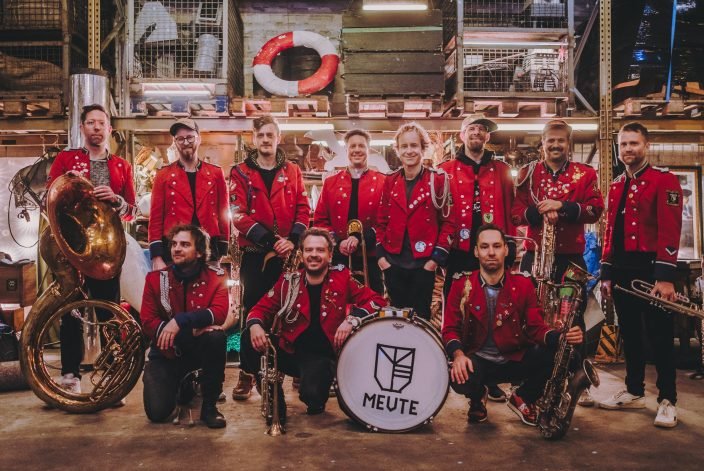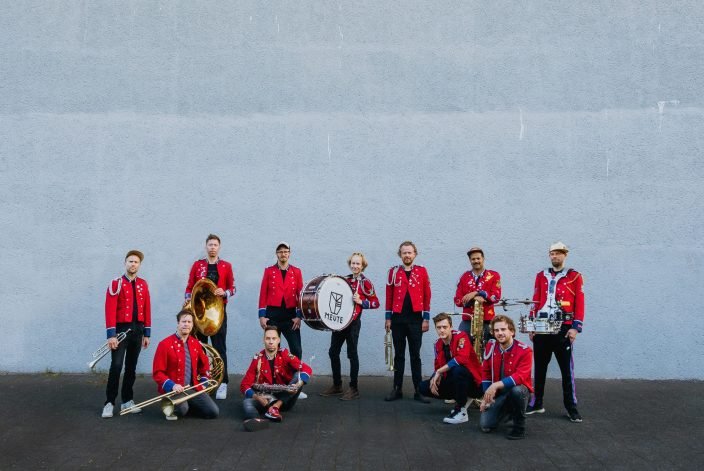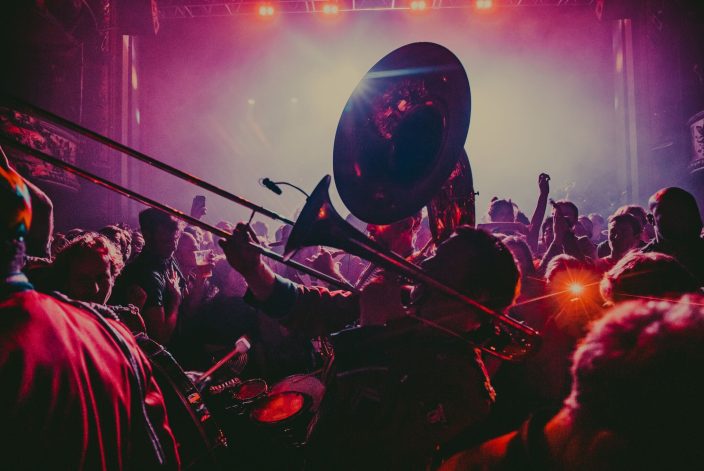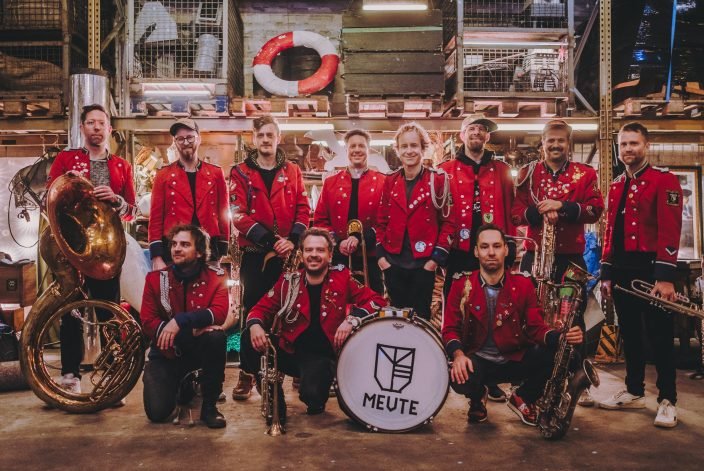 ---