organic mix of Turkish, Persian, Baroque and Jazz
Erdal Erzincan, Kayhan Kalhor & Rembrandt Trio
Iranian kamancheh player Kayhan Kalhor and Turkish baglama player Erdal Erzincan have played together as a duo very successfully for 18 years now, forming one of the all-time best fusions of Iranian and Turkish music. Their albums are widely recognized as masterpieces of improvisation and musical communication.
Both musical giants have now joined the Rembrandt trio for a new collaboration.
The Rembrandt Trio from the Netherlands has become known for their innovative approach to jazz and the incorporation of both Middle Eastern music and European Baroque music into their sound. Piano pioneer Rembrandt Frerichs developed an unique playing style on the fortepiano, an idea that was spawned by the many collaborations with musicians from the Middle East.
In response to this, Tony Overwater started to master the violone, precursor to the double bass. Vinsent Planjer complements this with an unconventional collection of percussion instruments from all over the world, the Whisper Kit.
The Rembrandt Trio demonstrates that instruments from centuries gone by can sound totally fresh when placed into a new context. The listener experiences a sound palette like they have never heard before but that's strangely familiar.
When these five master musicians play together you can hear an unexpected but completely organic mix of Persian, Turkish, Jazz, and Baroque styles and traditions, all connected by the common language of improvisation.
Contact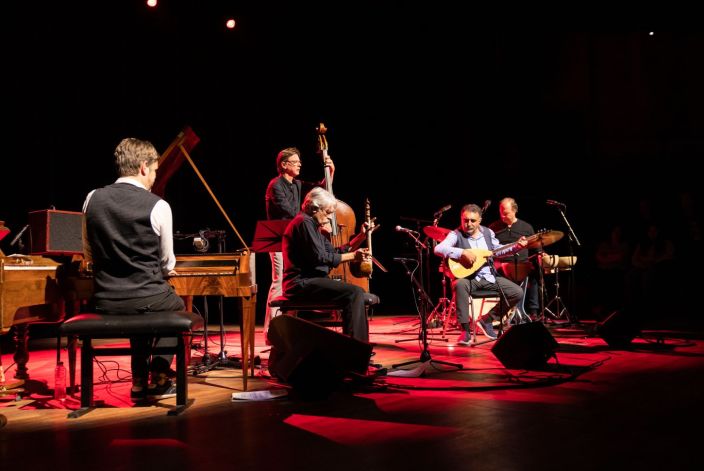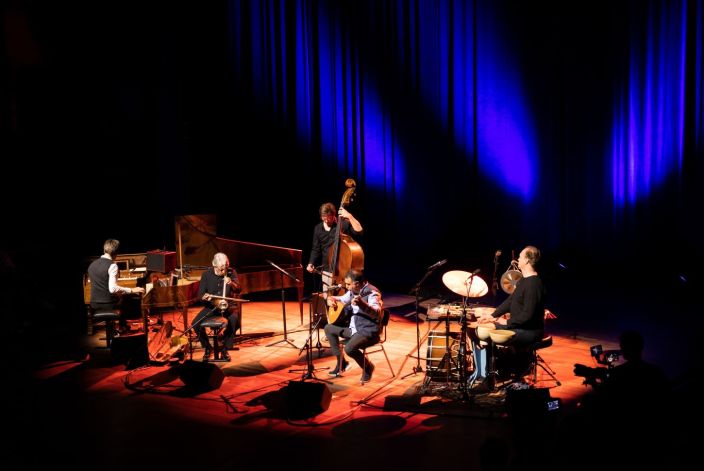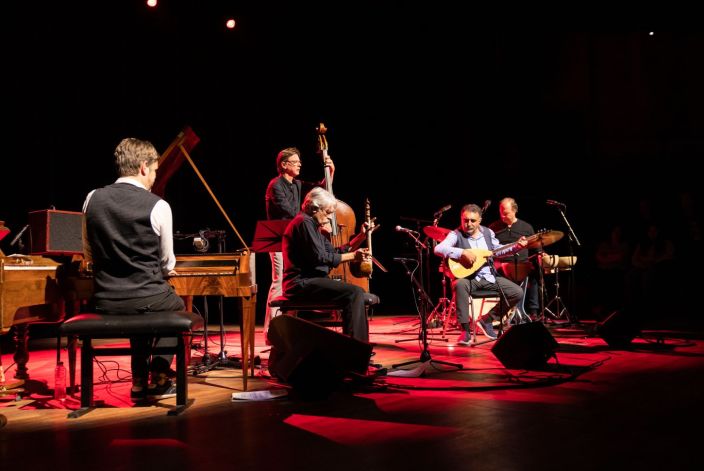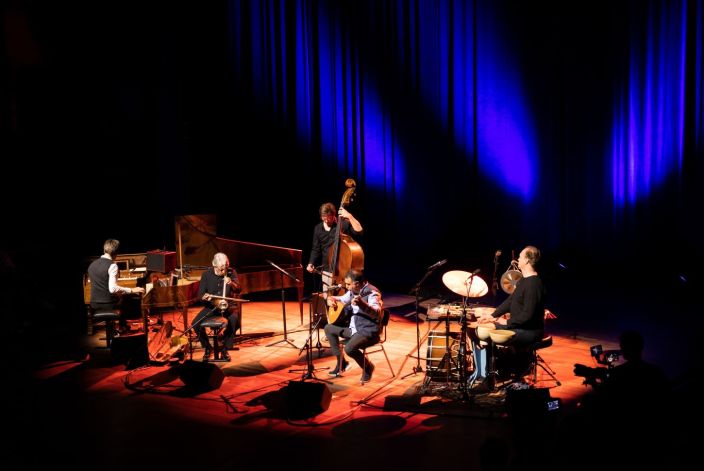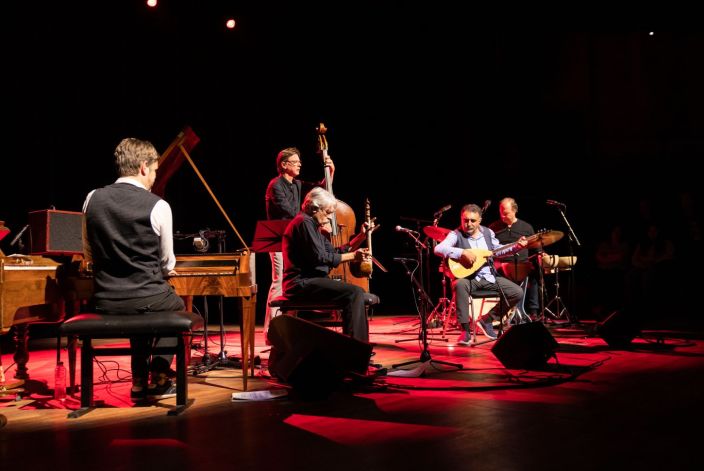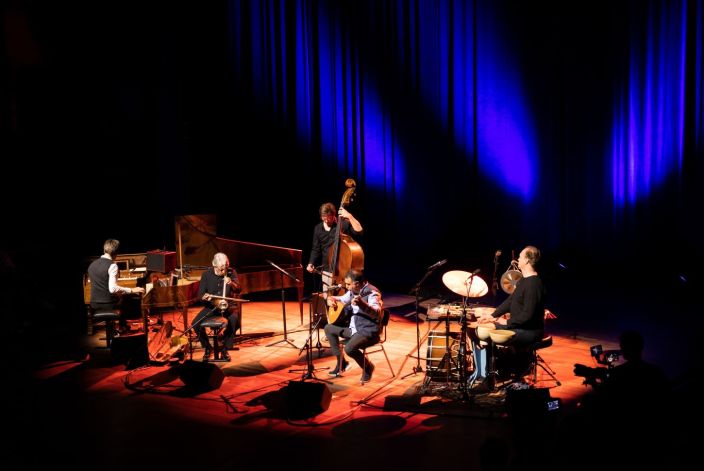 ---