There's a mystery to Vanishing Twin – from their name to the multitude of sounds that inhabit their music. They don't sound like many but they hint at plenty; even the briefest exposure starts a tick list of the weird and beautiful – from Sun Ra to Alice Coltrane, Martin Denny to Morricone, Can's Holger Czukay to meditative Gamelan, or The Free Design, to library music of the late '60s and early '70s. Locked into their strangely-accessible groove is a history of 'other' sound, a crafted hauntology that evinces something completely new. Vanishing Twin is a conundrum in these fragmenting times; familiar, yet different; appealing to this world, but from another, parallel one.
"This is a band that fearlessly floats in the hazy space between the real world and an imagined one, blurring the line between warmly nostalgic and eerily haunted." Pitchfork
The band formed in 2015 from members of East London's independent scene. The group united over a love of old records, unusual sounds and instruments, and wanting to create an artistic universe that linked sound and image. The result was a distinctive visual identity and music charged with synthaesthetic suggestion.
'Choose Your Own Adventure' came out on Soundway in 2016. The opening song told the story of singer and producer Cathy Lucas' vanishing twin – a sibling resorbed during pregnancy – and gave the band its name. A year later came a darker, abstract, mostly instrumental EP 'Dream By Numbers'. In 2018 Black Editions released a cassette, 'Magic and Machines', a glimpse into exercises in group telepathy and ritually-improvised sound making. It was these musical and conceptual experiments that formed the smudged blueprint for their first album for Fire Records 'The Age Of Immunology', where they blended improvisation, distinct compositions, and words celebrating connection and difference.
"Simply, a masterpiece." The Line OF Best Fit
"Music like this may not change your life, but it would be most surprising if it did not seriously alter your perspective." Popmatters
"A surreal utopian odyssey, relishing in the atmosphere of each haunt, winding seamlessly from one sparkling setting to the next." The Quietus
Now slimmed to the four-piece of Lucas, percussionist Valentina Magaletti, bassist Susumu Mukai, and synth/guitar player Phil MFU, they are casting an even longer shadow with their new record 'Ookii Gekkou' (out 15thOctober 2021), an album dreamt up and realised during lockdown – a kind of dream catcher for the strangeness, the unsettledness, and the science fiction of the past year.
Musically, there are no plans to tear up. Jazz and its lack of formula is part of the agenda, but there are snatches of exotica, the psychedelic trippiness of those old Timothy Leary records, a groove akin to the dancier moments of Talking Heads –all things reside here. "Middle Eastern music, Japanese music, Thai music" muses Phil MFU. With 'Ookii Gekkou' the band continues their long-standing relationship with Malcolm Catto – leader of The Heliocentrics and torch bearer in North London's weird groove scene – who mixed and co-produced.
The theory is that at some point our fascination with the past – the hauntology of music – will necessitate a new sound; Vanishing Twin – with their multitude of influences and ideas are already there.
Contact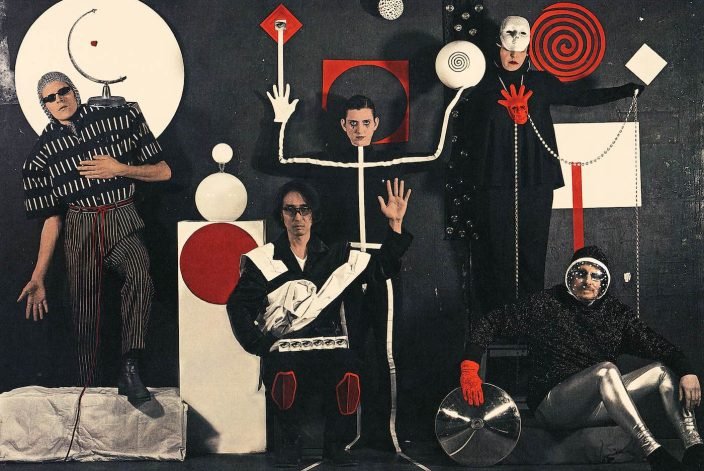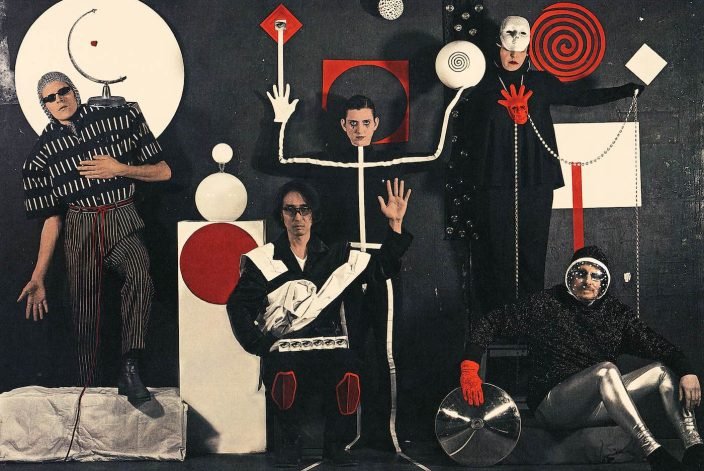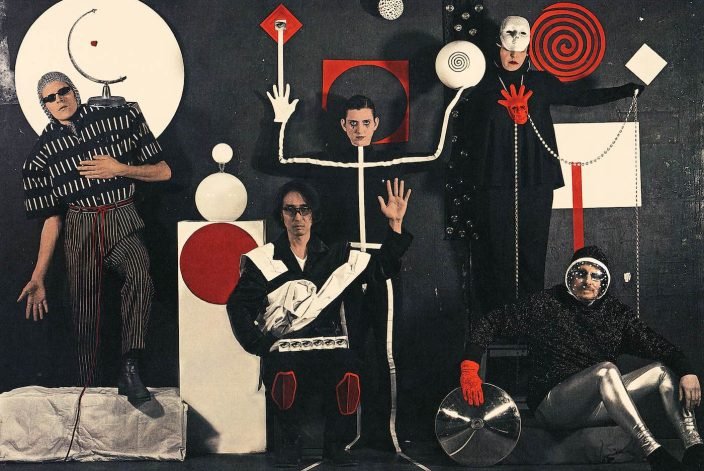 ---