Three-time Grammy Award winner Angélique Kidjo is one of the greatest artists in international music today, a creative force with thirteen albums to her name. Time Magazine has called her quote: "Africas premier diva". The BBC has included her in its list of the continents 50 most iconic figures, and in 2011 The Guardian listed her as one of their Top 100 Most Inspiring Women in the World. Forbes Magazine has ranked Angelique as the first woman in their list of the Most Powerful Celebrities in Africa. She is the recent recipient of the prestigious 2015 Crystal Award given by the World Economic Forum in Davos, Switzerland and the 2016 Amnesty International Ambassador of Conscience Award.
As a performer, her striking voice, stage presence and fluency in multiple cultures
and languages have won respect from her peers and expanded her following
across national borders. Kidjo has cross-pollinated the West African traditions of
her childhood in Benin with elements of American R&B, funk and jazz, as well as
influences from Europe and Latin America.
The new year brings us Angélique's newest project, her interpretation of The
Talking Heads' classic 1980 album, Remain in Light. She will record her version
of the album with superstar producer Jeff Bhasker (Kanye West, Jay Z, Drake,
Beyoncé, Bruno Mars, and Taylor Swift), taking classic songs such as "Crosseyed
and Painless", "Once in a Lifetime" and "Born Under Punches" (The Heat Goes
On); and reinterpreting them with electrifying rhythms, African guitars, and
layered backing vocals.
Angélique has gone on to perform this genre-bending work with several
international orchestras and symphonies including the Bruckner Orchestra, The
Royal Scottish National Orchestra, and the Philharmonie de Paris. Her
collaboration with Philip Glass, IFÉ: Three Yorùbá Songs, made its US debut to a
sold out concert with the San Francisco Symphony in June 2015. In addition to
performing this new orchestral concert, Angélique continues to tour globally
performing the high-energy concert she's become famous for with her four-piece
band. Her rousing live show was recently captured at the revered Austin City
Limits and made its television debut in January 2016.
Angélique also travels the world advocating on behalf of children in her capacity
as a UNICEF and OXFAM goodwill Ambassador. She created her own charitable
foundation, Batonga, dedicated to support the education of young girls in Africa.
She sings « Blewu » in front of 70 presidents under the Arc de Triomphe on
November 11, 2018, on the occasion of the centenary commemoration ceremony
of the Armistice of the First World War, tribute to African soldiers.
Contact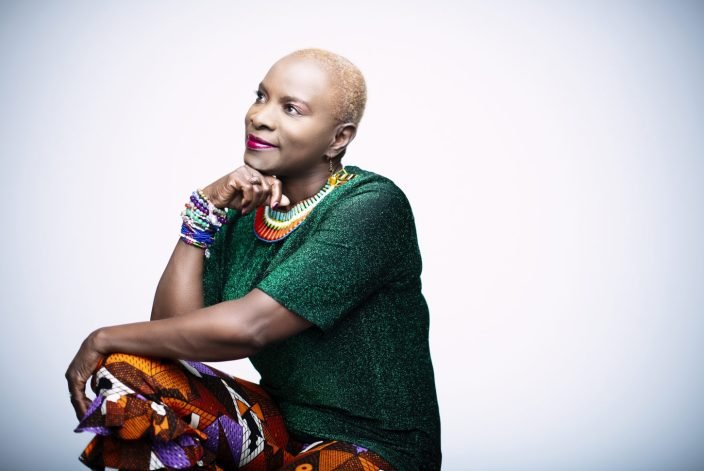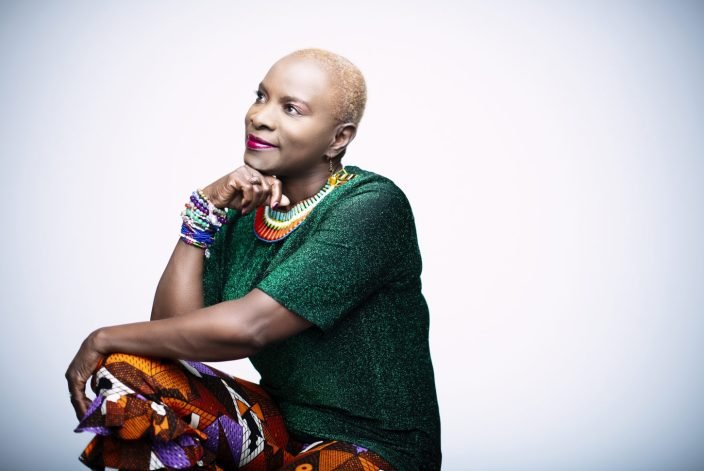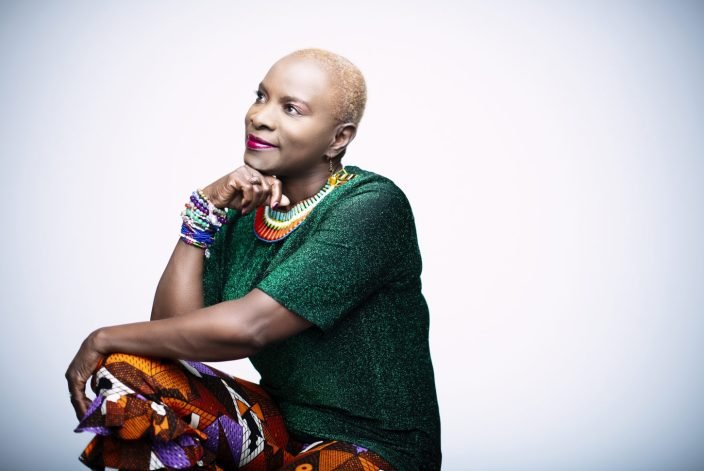 ---