The Iranian kemenche player Kayhan Kalhor is internationally renowned as thé maestro of the Iranian spike fiddle. He is also known for his collaborations with musicians from other cultures like the Indian sitar star Shujaat Khan, the Turkish saz wizzard Erdal Erzincan, the Malinese kora virtuoso Toumani Diabaté and the American string quartet Brooklyn Rider.
His project with the Rembrandt Trio is in this list the most difficult to define. Kalhor says himself: "You are not able to categorize it, it's not jazz, it's not classical music, it's just something we do with our instruments and where improvisation is the key".
The choice of instruments is quite remarkable to say the least. Kalhor of course plays the kemenche, the Persian spike fiddle, with its very expressive sound that goes right to the heart. Rembrandt Frerichs plays a fortepiano after a model from 1790, the kind of instrument Mozart played. "The sound is between that of a piano and that of a harpsichord" Frerichs says. "I was attracted to it because it can sound like a tar (Iranian lute) or a santur (Iranian/Indian cymbalom). It's got less overtones than a modern piano so it sounds more transparent, which gives more space to other instruments."
Frerichs and his colleagues are big fans of Persian music, but they surely don't have the intention to imitate that. The goal is to create something new. Also the other two musicians use specially selected instruments to create the sound and textures they really want. Bass player Tony Overwater plays a violone, a 6-stringed baroque instrument that is the predecessor of the double bass and percussionist Vinsent Planjer plays a whole spectrum of historic and Middle-Eastern percussion instruments.
Kayhan Kalhor and Rembrandt Trio play together regularly since 2013. In 2017 they played very successful concerts in Teheran and in the Barbican Centre in London. In 2019 they played festivals like North Sea Jazz and Crossing Border, both in The Netherlands. Their debut album It's Still Autumn was released in the beginning of April 2019 and received great reviews worldwide.
Contact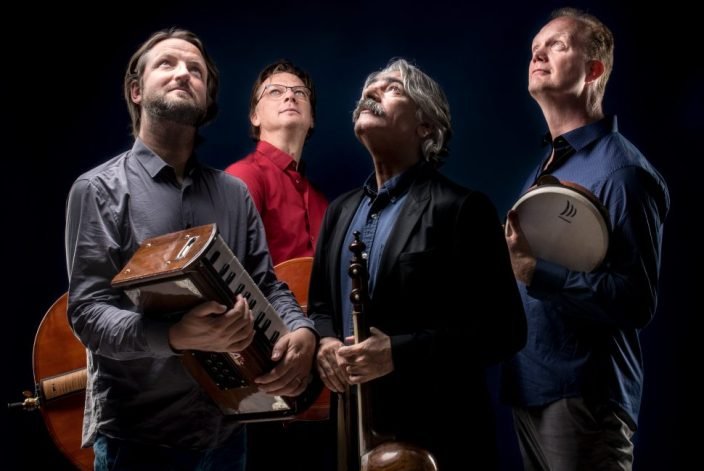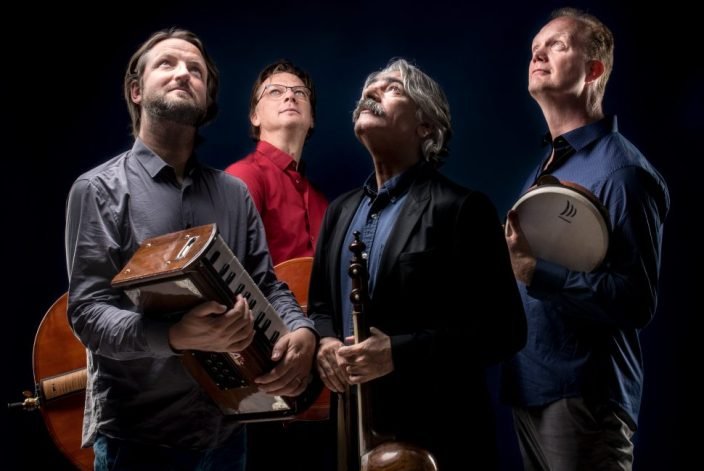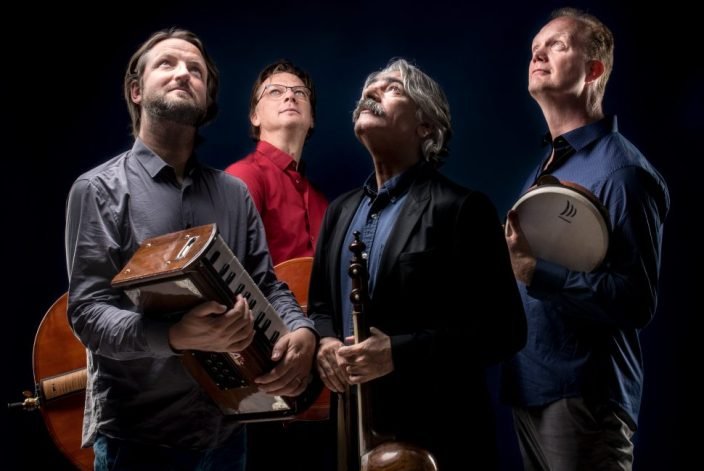 ---