Politically inspired afropsychedelic funk from South Africa
A stone's throw from the church where Desmond Tutu organised the escape of the most wanted anti-Apartheid activists of Soweto, BCUC rehearses in a shipping container-turned-community restaurant, where their indomitable outspokenness echoes in a whole new way.
Make no mistake, this buzzing township has lost none of the creative, rebellious energy it had when the "Rainbow Nation", with its now less-than-vibrant colours, emerged twenty years ago. Like its elders, Bantu Continua Uhuru Consciousness sees its music as a hedonistic trance, but also as a weapon of political and spiritual liberation.
The seven-piece band has been mesmerising audiences both locally and globally with its indigenous funk and high-energy performances that have fast made it one of South Africa's most successful musical exports. Artistic heirs to Philip "Malombo" Tabane and Batsumi, they seek to give a contemporary voice to the ancestral traditions of indigenous peoples. Jazz sounds of 1970s and '80s productions have been replaced by hip-hop influences and a punk-rock energy.
With their new album Emakhosini, which was released 16th March 2018 via Buda Musique, BCUC take the listener on an intriguing epic journey, sharing their controversial yet interesting views on modern Africa. They tackle the harsh realities of the voiceless, especially the plight of the uneducated workers at the bottom of the social food chain. BCUC taps into the elusiveness of the spirit world of ancestors by which they are inspired. The Africa portrayed by BCUC is not poor, but rich in tradition, rituals and beliefs.
Recorded at Back To Mono studios in Lyon, France in the summer of 2017, the band's music derives from a blend of genres across the ages and they draw inspiration from indigenous music that is not exposed in the mainstream. The music refuses to be formatted and that's the essence of "Africangungungu", the name they've given to their "afropsychedelic" music. Their "incantations" in Zulu, Sotho and English and their funky modulations extend over twenty minutes in a whirlwind of sound reminiscent of Fela's Afrobeat. "We bring fun and emo-indigenous Afro psychedelic fire from the hood," says vocalist Kgomotso Mokone. BCUC's willingness to look at social and identity questions in the face has already led to the banning of one song from their only selfproduced EP, which points the finger at a national idol. But neither this event, nor the criticism to which they are exposed by their refusal to belong to a specific movement, can change their minds. "Music for the people by the people with the people" – a people they refuse to box into one community, to circumscribe to one skin colour.
BCUC toured Europe extensively in 2017 with an unforgettable performance at the Roskilde Festival, Denmark alongside the likes of Foo Fighters and A Tribe Called Quest. They were also the highlight of Gilles Peterson's Worldwide Festival, receiving critical acclaim for their performance with their hypnotic afro-psychedelia. In Holland they have done shows at a.o. Best Kept Secret, ITGWO and LeGuessWho?
Contact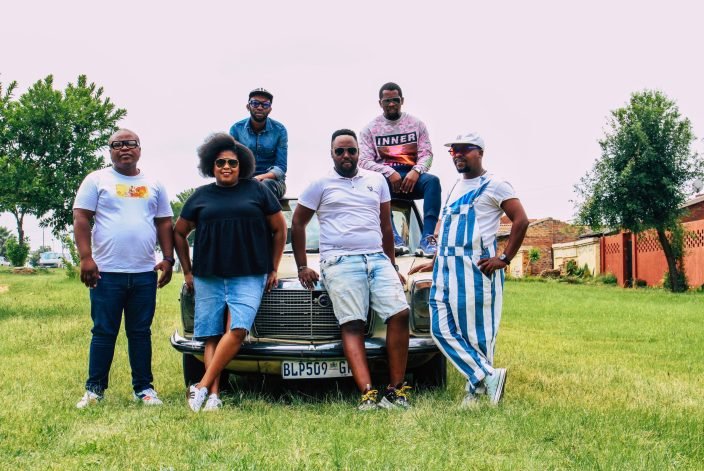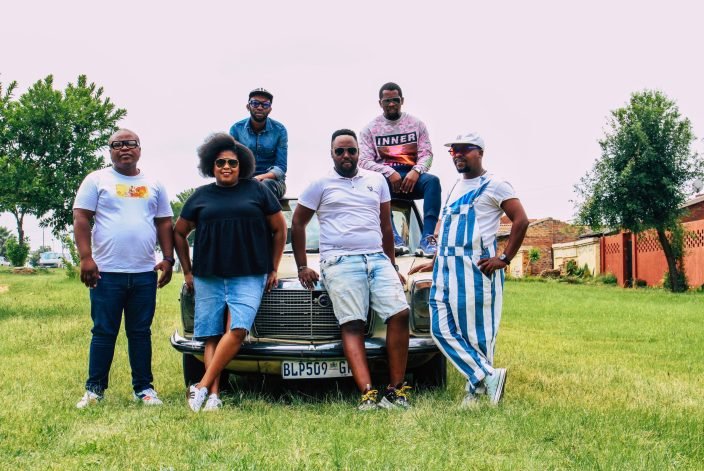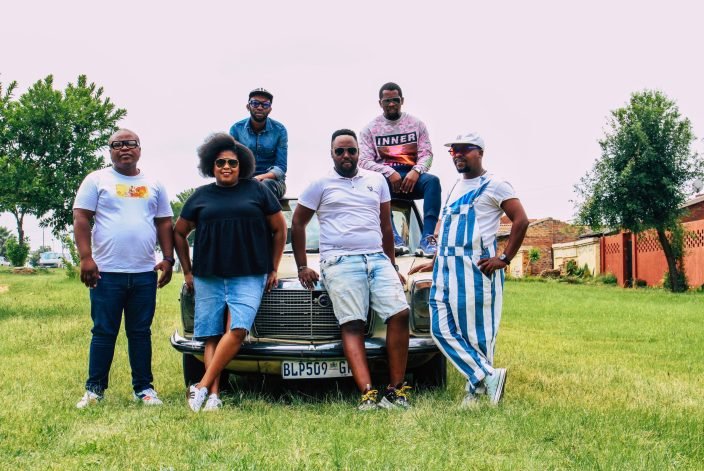 ---