Daughters of Reykjavik are a 8-strong female rap collective from Iceland, known locally as Reykjavíkurdætur.
With songs about politics, partying, feminism and sex, the group are subverting hip hop's masculine tropes in an unapologetically fierce fashion. Rapping with a balance of Icelandic and English lyrics, their music resonates with an international audience, whilst retaining distinct flows, unique sounds and the contagious attitudes of each individual.
The group original grew out of a female rap night in Reykjavik, which started a safe space for aspiring femcees to share ideas, have fun and perform. After a series of popular nights that bonded the girls together in a collective of 20+ members, local media began referring to them as "The Daughters of Reykjavik".
Two years later Reykjavíkurdætur threw the most talked about show at Iceland Airwaves festival in 2015 – a reputation that grew year on year and sparked an international breakout, supported by the likes of BBC Radio 1, Guardian, Dazed, i-D, Rolling Stone, NME and bolstered by live bookings all across Europe – everyone wanted to witness the unlikely new force in hip hop.
Outside of music they draw from a diverse range of personal and professional experience. By bringing together a sex therapist, glacier guide, actresses, gay night club owner, radio host, graphic designer, sound engineer and more, they're able to articualte and connect on a vareity of topics and enjoy using their platform to shock and be coarse one minute, and charming and sexy the next. They have gone from telling the prime minister to "suck my clit" on national television to winning MME Awards at Eurosonic, which shows that above everything, Daughters of Reykjavik stand to inspire girls to have the freedom to do whatever, say whatever, and be whoever they want.
Now with a refined sound and mind-blowing live show the unstoppable crew continue to empower and entertain in equal measure, and always on their own terms. 2020 saw the release of their second self-produced album followed by more live shows around Europe and beyond. In 2022 they entered the Icelandic Eurovision preliminary competition and came in 2nd with their song 'Turn This Around'
Members:
Karítas Óðinsdóttir, Ragnhildur Jónsdóttir, Salka Valsdóttir, Steiney Skúladóttir, Steinunn Jónsdóttir, Þórdís Björk Þorfinnsdóttir, Þuríður Blær Jóhannsdóttir, Þura Stína.
Contact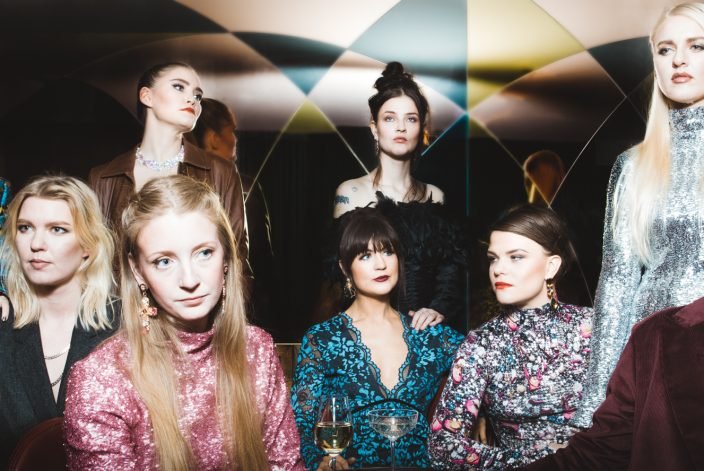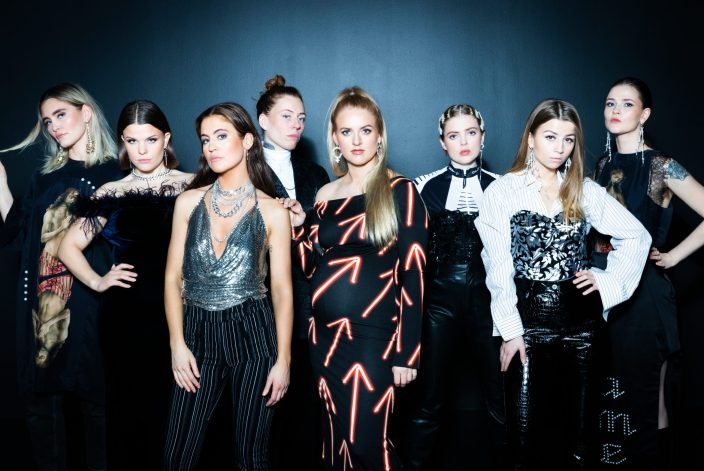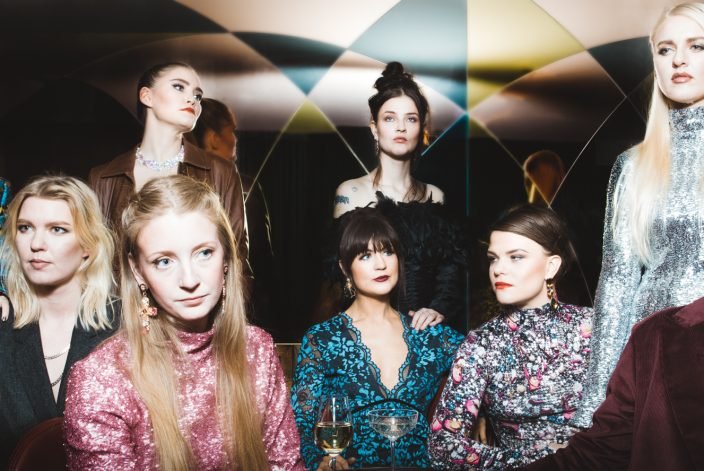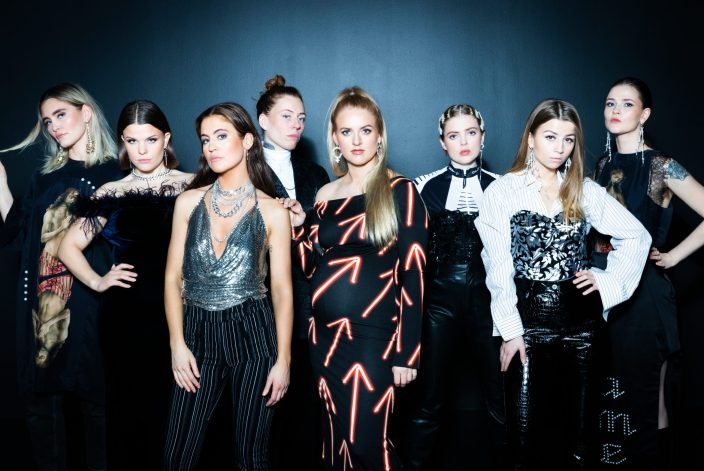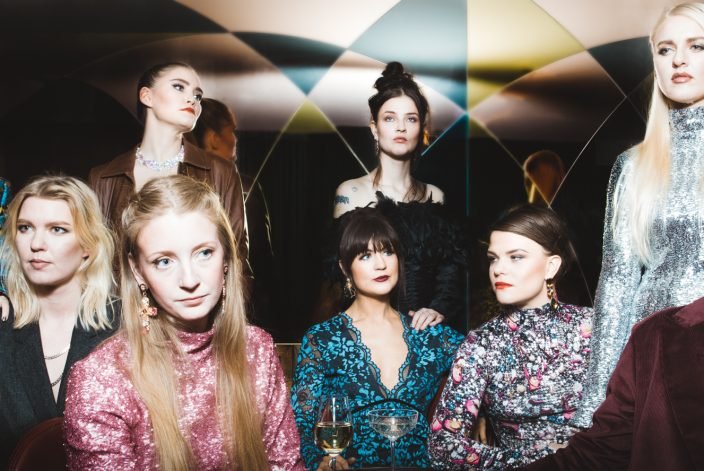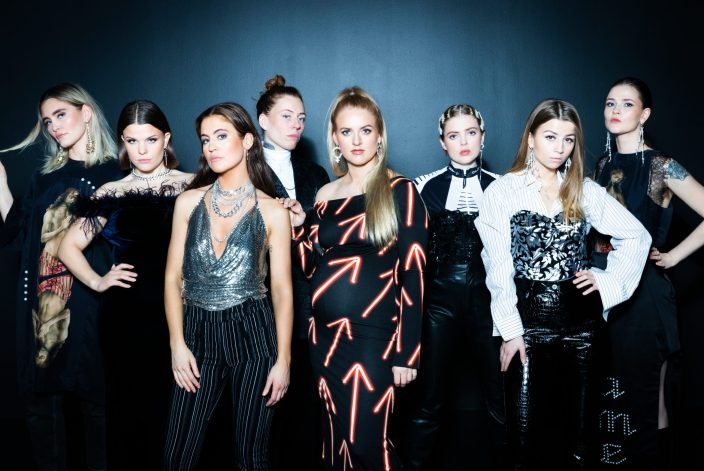 ---