Nubiyan Twist are a collective born from Leeds' eclectic music scene with a unique sound that draws from jazz, hip hop, African styles, Latin, R'n'B, reggae and electronics. Orchestrated by guitarist / producer Tom Excell, the band originally met at Leeds College Of Music. The band's enigmatic vocalist Nubiya Brandon remembers: "We were on different courses but we all went out and partied together. It was only at the end of the course that we decided to get together to jam and it happened from there. Originally the band was a DJ, vocalist and sax set-up; I was more into writing lyrics and poetry than music at that time. The line-up quickly expanded; we used the name Ten Trick Pony because there were then 10 in the band but our eventual name came from a moment catching Lauryn Hill on the radio, talking about a hairstyle called the 'Nubiyan Twist'."
Leeds' wide-ranging music culture informed the band's open-minded approach from the start. "There was such an exciting music scene in the city," reflects baritone saxman Joe Henwood. "From a reggae night called 'Sub Dub' to venues playing whacked out jazz and funk at the Hi Fi Club. Leeds felt like a place where everyone was listening to or playing music." Saxophonist Denis Scully continues, "You've got some of us who study jazz, some of us who produce jungle, dubstep… every genre is covered and everyone has their own obsessions."
The band line-up includes a powerful 4-piece horn section, Brazilian percussionist Pilo Adami and different vocalists stepping up from the band. Saxophonist Nick Richards, Adami and, of course, the timeless voice of Nubiya Brandon: "I am always trying to revive the romanticism of our mothers' and fathers' generation in music," she explains. "I always fantasised about living in a different era of music, when composers helped shape the singer's style and stage presence."
Important foundations for the band came with the creation of Henwood Studios in Oxfordshire, built from scratch by Joe Henwood. Nubiya remembers, "after college, Joe inherited some money and thought: 'I really wanna make something of this'. He had never previously recorded or mixed a song, yet he built a studio out of a barn, with the best analogue and digital equipment, which was incredible." Denis continues, "It would be fair to say that, without the studio, Nubiyan Twist wouldn't be around right now. We just wouldn't be able to afford some of the studio time that we get there."
After linking up with the then fledgling Wormfood booking agency and label, the band released their first self-titled album in March 2015 to huge acclaim with support from DJs and media as diverse as Huey Morgan, David Rodigan, Craig Charles, The Independent, Songlines, Financial Times, Afropunk and SBTV. The 'Siren Song' EP followed in May 2016 and, last year, the bouncing, politically charged 'Dance Inna London' single featuring dancehall don Supercat.
During this time, Nubiyan Twist have become a formidable live prospect with ultra-tight musicianship, a powerful big band sound and Nubiya Brandon's magnetic stage presence. Now boasting an army of dedicated fans, the band have performed on huge stages across the world, having been chosen by David Byrne to perform at Queen Elizabeth Hall for the south bank's Meltdown festival, selling out London's iconic Jazz Cafe, and rocking festival stages from Fusion to Wilderness and Love Supreme, Boomtown to Edinburgh Jazz Festival.
In November 2018, Nubiyan Twist take another major step, releasing their new album 'Jungle Run' through respected global music imprint Strut, perhaps their finest work to date. Nubiya continues, "it's a really important anthology on what we are as a group. We have changed so much in how we write melodically and the album track 'Permission' was a key moment in our progression. Living in London, I grew up experiencing a lot of racism and I noticed that it's an inverted thing. Women project it onto themselves; girls want to change their hair, they want to contour their face and I don't think that a lot of brown women realise how beautiful they are. Just be you!"
Title track 'Jungle Run' continues the theme as Nubiya sings of breaking preconceptions and promoting equality, "When you go to me, you should know my name, on this jungle run we are all the same." Saxophonist Nick Richards vocals the killer first single from the album about inner turmoil and a search for the truth, 'Tell It To Me Slowly' while rising Ghanaian star K.O.G. stars on the heavyweigh Afro jams 'Basa Basa' and 'They Talk'. Percussionist Pilo Adami (Nina Miranda / Afrosamba) voices the infectious bossa-jazz jam 'Borders'. The band also draft in two African legends for guest duties with the original Afrobeat maestro Tony Allen on the reflective'Ghosts' and Ethio jazz pioneer Mulatu Astatke contributing vibes on the sinuous 'Addis To London'.
"I cannot start to express the depth of talent and ideas that every member of this group has brought to the table for this album," concludes Tom Excell. "From Nubiya's uniquely beautiful tone and potent lyricism to Pilo's knowledge of Brazilian music, from an array of virtuoso soloists (too big count on one hand) to Oli Cadman's exquisite arrangement skills. As a producer / composer, I hope I have managed to craft something that tells our story as a band. Conceptually that is what 'Jungle Run' means to me, connecting different people and cultures whilst exploring the journey of individuals. This album is the pinnacle of everything we've done, and to join forces with the godfathers of Afrobeat and Ethio Jazz was just mind-blowing. It's so humbling to collaborate with musicians that you've grown up admiring and be able to celebrate their musical lineage within a modern context."
For further info on Nubiyan Twist, please contact Andre Marmot at Earth Agency: andre@wormfood.co.uk
https://nubiyantwist.bandcamp.com/
Contact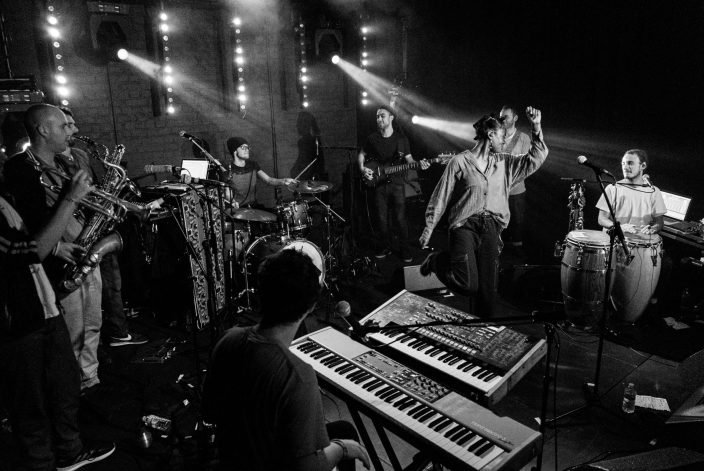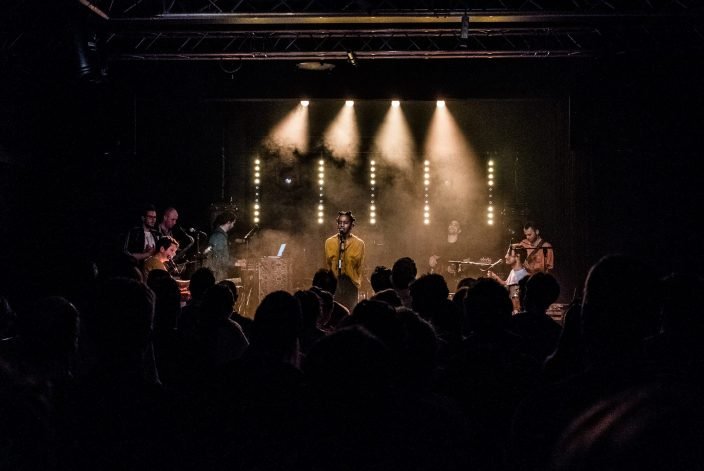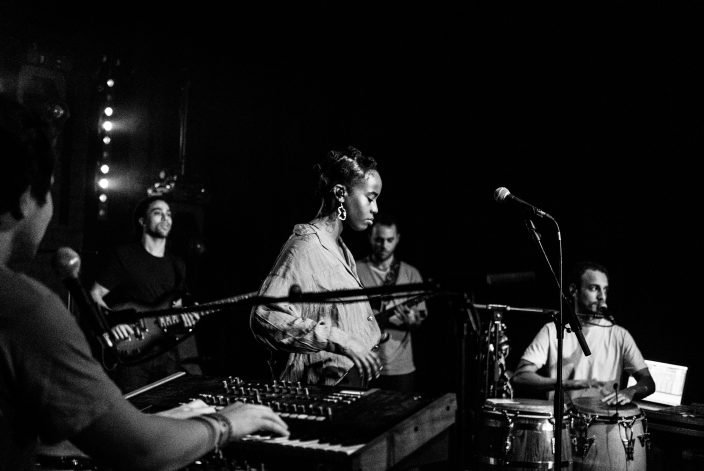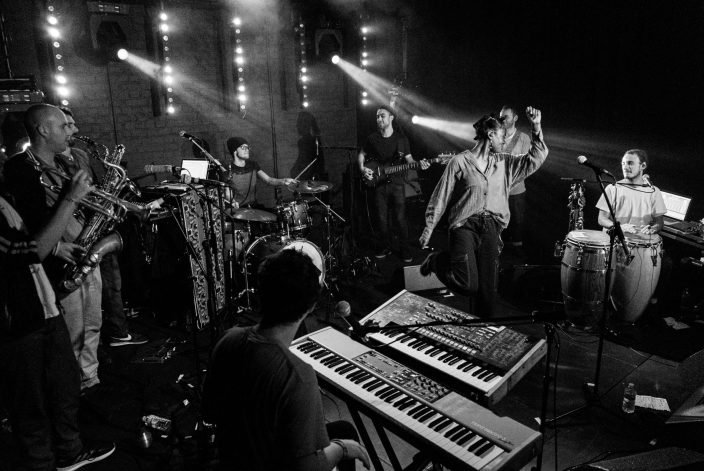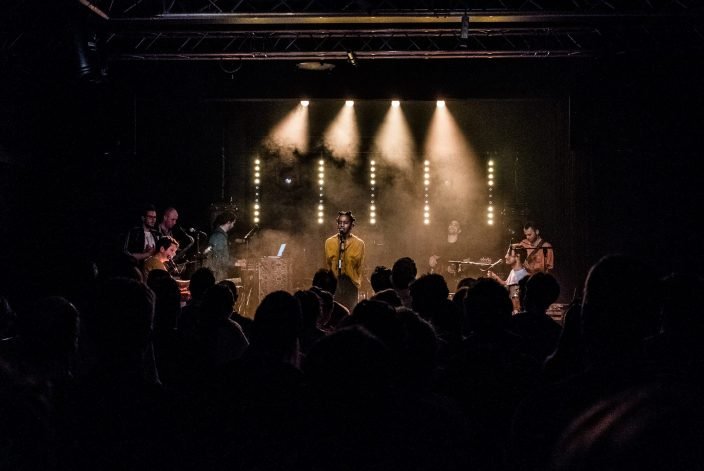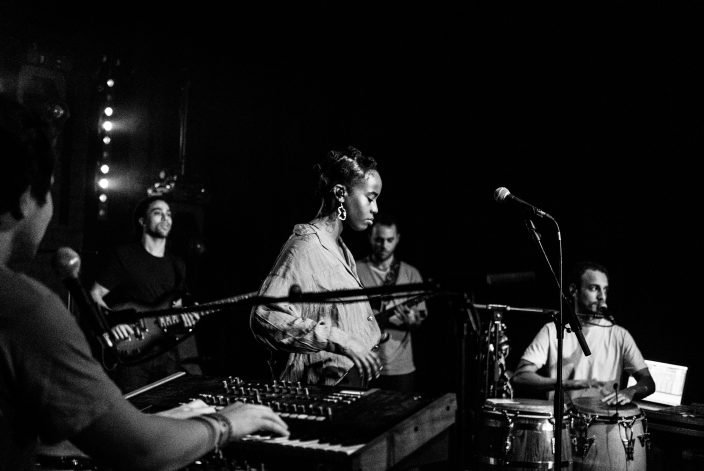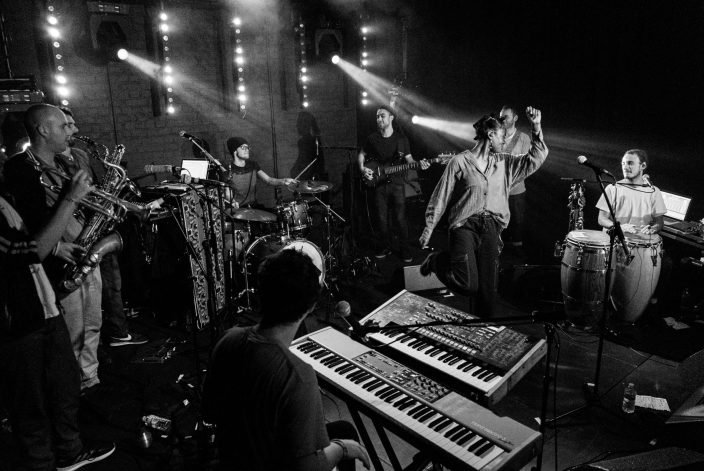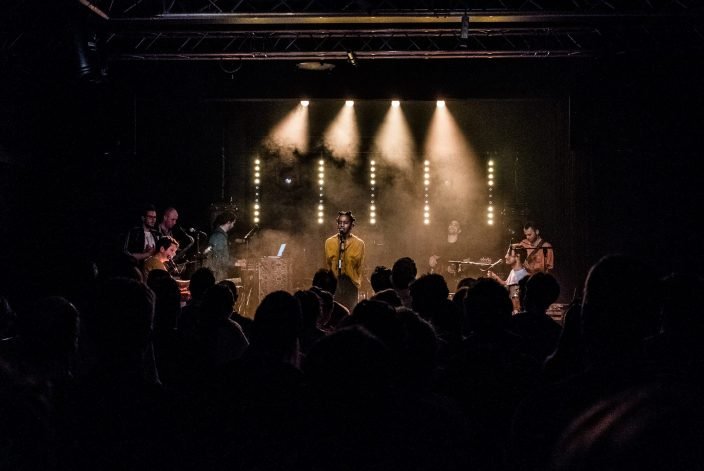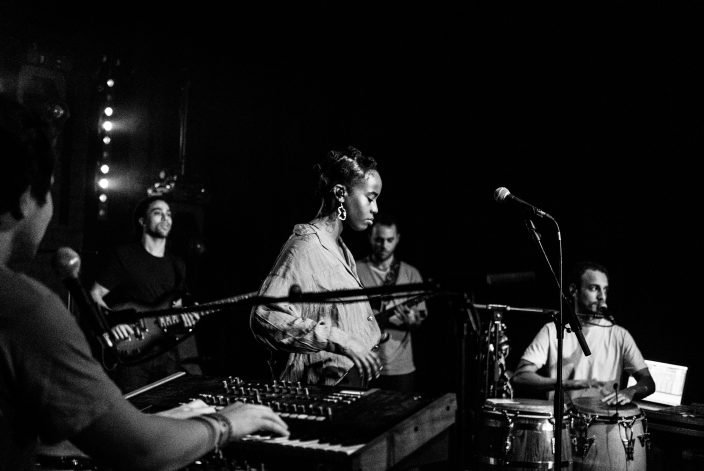 ---