Mixing all influences going from Afro-Disco, Kosmische Jazz and early House, L'Eclair is the perfect soundtrack against a modern society where time isn't an option, nor even a possibility, and where humans and machines aren't that dissociated anymore. They want to take you on a trip through different phases of your life and by chance, make you dance and cry at the same time.
L'Eclair is a cosmic instrumental six piece from Geneva, Switzerland. Their origins can be traced back to 2015 when, while studying in London, keyboardist Sebastien Bui and guitarist Stefan Lilov recorded several demos together in their hotel room. Hearing something special in this batch of songs, they returned to Geneva and enlisted Yavor Lilov (drums), Alain Sandri (percussion, keyboard), Quentin Pilet (percussion) and Elie Ghersinu (bass) to flesh out these ideas into a full fledged band. The relentless grooves, classic tones and silky smooth melodies were instantly present, and L'Eclair was born.
Their debut record Cruise Control was released in 2017, to positive reviews. Touring extensively in Switzerland and abroad, they further honed their trademark sound while steadily growing their audience. They soon convened in Haarlem, Netherlands to record with famed studio wizard Jasper Geluk (Altin Gun, Jacco Gardner, Allah Las). These sessions became their second studio album entitled Polymood, which was released in 2018 on US label Beyond Beyond is Beyond, opening up even more opportunities for L'Eclair.
On the heels of Polymood, L'Eclair continued to tour across Europe, playing in the Netherlands, UK, Germany, Denmark, Italy, Spain, and France, and quickly becoming a live staple on the festival circuit. Appearances at Montreux Jazz Festival, Paléo, Kilbi, Les Transmusicales de Rennes, Eurosonic, and the Copenhagen Jazz Festival gained them critical acclaim and a cult following.
Expanding their sound, their third album Sauropoda came in 2019, as well as a collaborative EP with friends Mauskovic Dance Band, both released by Bongo Joe. These projects displayed the band's increasing propensity toward more electronic sounds, while still firmly rooted in their trademark organic grooves and rhythms.
Another fruitful collaboration, this time with LA musician and producer Frank Maston, resulted in the album Souvenir (2021) and several tours in the US and Europe in late 2019. L'Eclair continued their growth as a live band supporting the Cinematic Orchestra at O2 arena, playing to their biggest audience yet. Their fourth LP Noshtta was released in 2020, showing flirtations with house and prog, and blending seamlessly with the organic sound they had become known for.
Confusions
A band as kinetic as L'Eclair cannot stay idle. So when the pandemic hit, they stayed true to form and began recording a new album. With their former records usually recorded in a few days, live to tape, they took a decidedly different approach with this LP. Recorded in four sessions spread out over nine months, the group and their trusted engineer (and manager) Benoit Erard were able to spend more time, energy, and consideration on the production. This new approach gave them the ability to reflect and revise, allowing them to focus more on composition, arrangements and structures. The result is their fourth album Confusions: a sprawling hour-long, 12 track record- their most diverse, concise, and focused effort to date.
Confusions finds L'Eclair finding themselves, having distilled their mastery of groove and rhythm down to a science. Club vibes, psych grooves, rhythmic trances, and ambient comedowns are all present in equal measure, while maintaining a cohesive and consistent flavor throughout. Confusions is both expertly crafted and joyfully spontaneous, danceable yet ethereal, emotive yet cerebral. The shifting moods and melodies imbue the album with a depth that demands repeat listens.
Their influences are on full display here, with nods to CAN, Piero Umiliani, and Tangerine Dream- seamlessly blended with the unique sound L'Eclair has established over the years. New influences are also apparent, such as the house grooves of 80's Madchester and Aphex twin, as well as the textures and ambience of Boards of Canada. As with past L'Eclair releases, Confusions is sure to attract some fans of hip-hop, recalling the likes of producers Madlib, MF doom, and Dilla. The ever-present dub and house influences bubble up here and there but despite the many inspirations behind Confusions, the sound is pure L'Eclair.
The opening track P+R recalls the New York post punk sound of Liquid Liquid, blended with the frenetic energy of a CAN live show. As with songs like Clubless and Timbacrack, P+R was conceived as a psychedelic thunderstorm and sets the tone for the duality to come- modern and classic, synthetic and organic- all integral parts of L'Eclair's sonic identity.
Verso and Whirlwind recall the golden age of Library Music, but with a modern twist. They blend groovy cinematics with a tension and release approach- leaving the listener unsettled but tapping their toes nonetheless, with this dichotomy being central to the narrative of the album.
Cosmologies can be seen as the record's centerpiece- a long and free flowing track containing several distinct movements. They run from nerve-wracking trap rock, to spiritual kraut, before finally settling into a neo-classical new-age soundscape. This song is emblematic of L'Eclair's modus operandi; to blur genre lines and push musical boundaries to their breaking point.
Their fascination with G-funk and boogie are apparent on Concorde, while Transmission I, Etoile, and Pangea show the band reaching out for more experimental and textured sounds. Transmission II and Uscita display another of the band's strengths, highlighting their mastery of melody and arrangement. Confusions stands out in L'Eclair's catalog as a diverse and dense collection of songs- while remaining altogether consistent and firmly rooted in the omnipresent airtight rhythms and cohesive production L'Eclair has given us thus far.
Confusions was released by Bongo Joe records on November 12th, 2021
Contact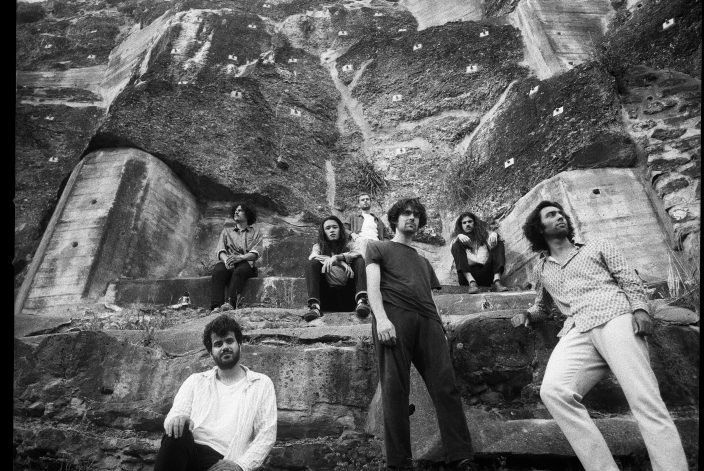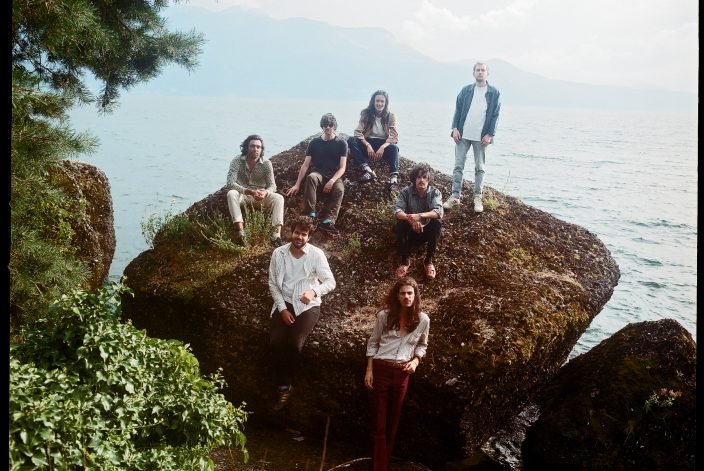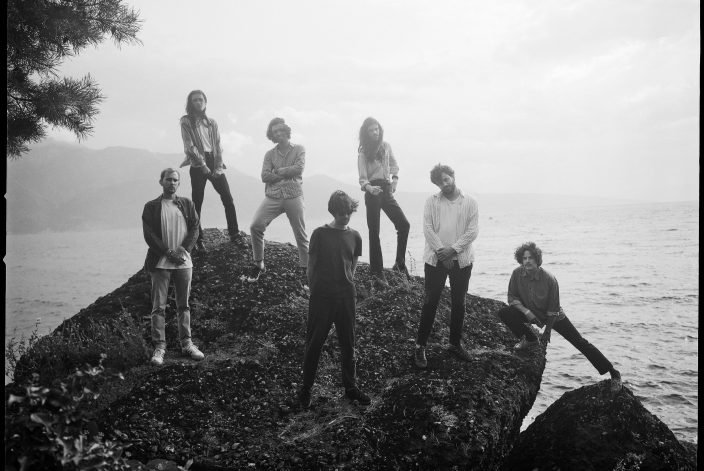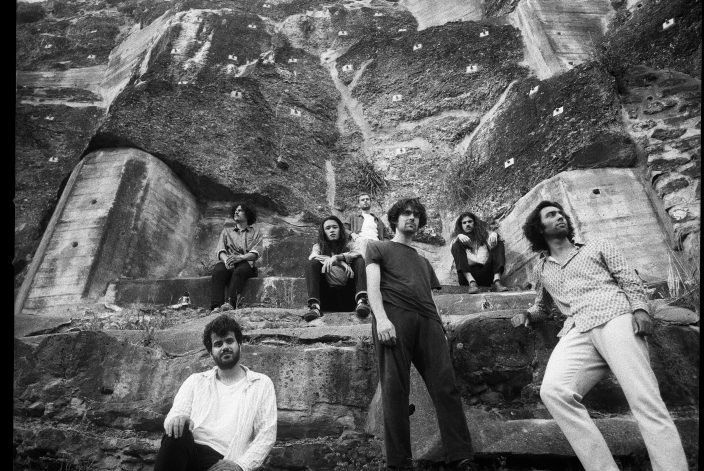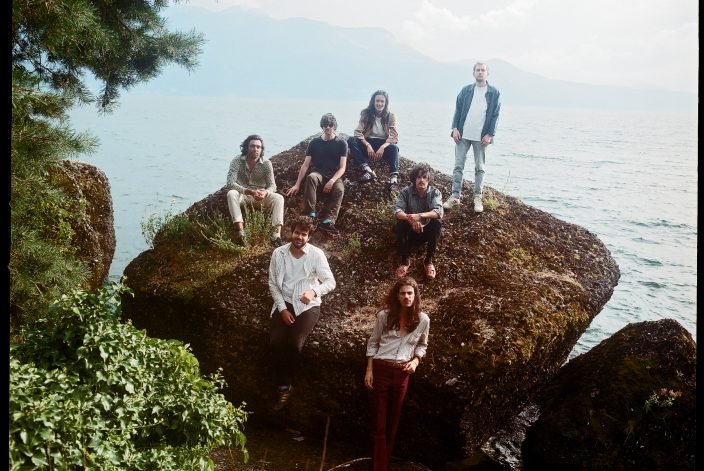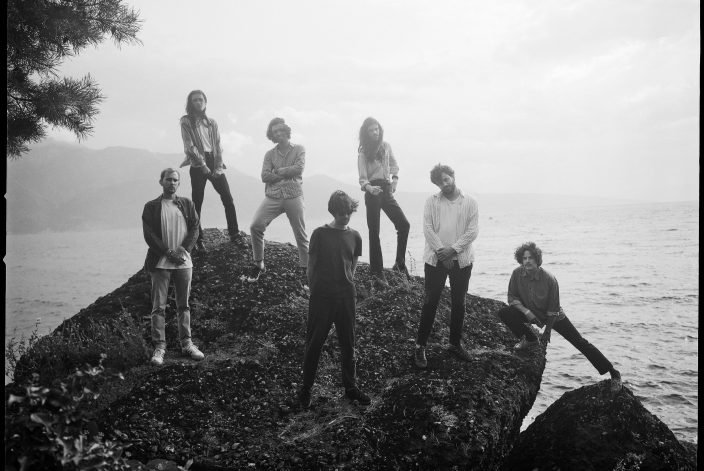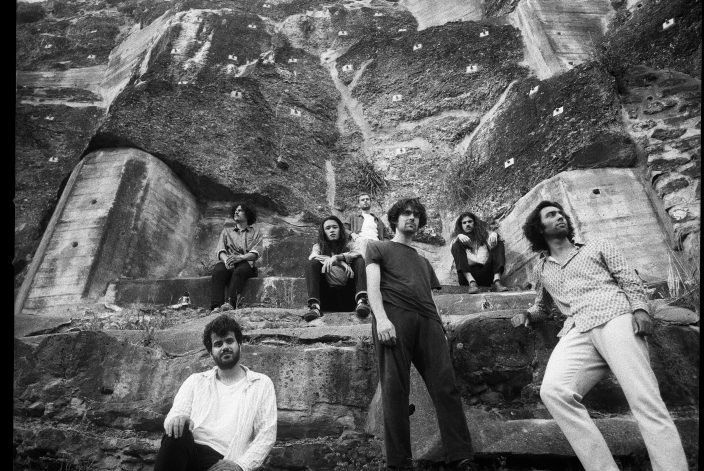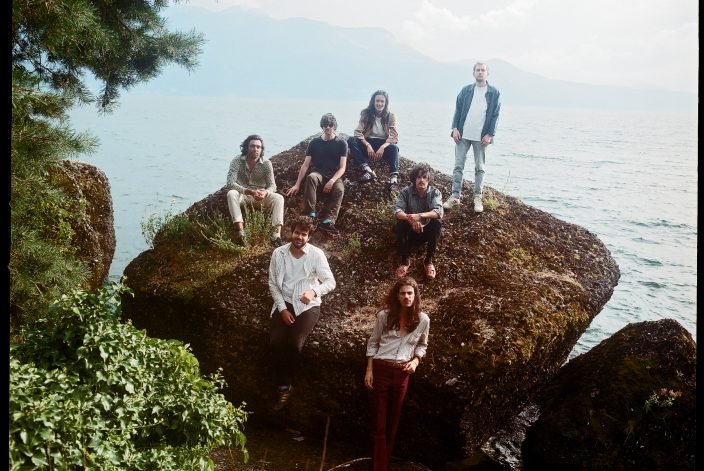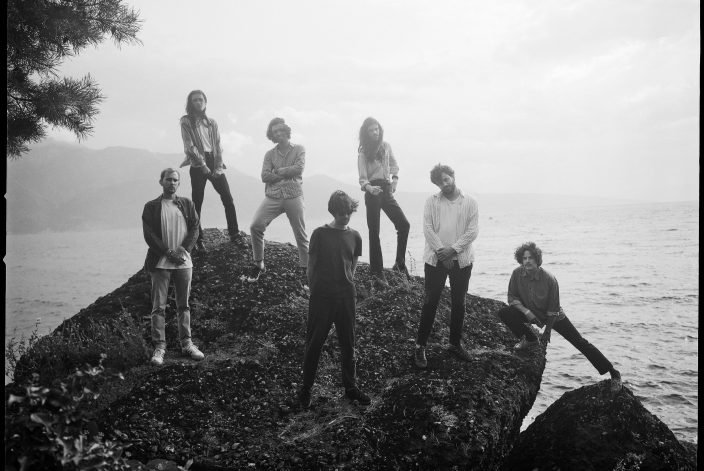 Gigs
2022
Le Sucre
Latest Music Bar
Leysin
Santeria Social Club
Tremor Festival
Alte Feuerwache
Z-Bau
Köln
KulturA
Knust - Lattenplatz
Gretchen
Mobilat Club
Villa Anamma
Future Yard
The Crescent
Sneaky Pete's
Broadcast
YES
The Lexington
The Lanes
Bikini Test
Embiez
Pete The Monkey Festival
Paleo Festival
Rock'R Sauvage
Chemin des Échards
Paredes de Coura
2020
Neubad
Jardin Botanique
Reeperbahnfestival
Lausanne
Les Docks
---