Hyperenergetic noisetrancetechnopunk.
Six strings on a guitar, a casio keyboard, a loop station and a drumkit, that's all these two guys from Mons/Bergen (in Belgium) need for their raging mixture of punk, trash, trance and techno. And a huge amount of energy of course, because as an audience you are not attending a concert of La Jungle, you experience it! That's something that Jim and Reggie have clearly understood as they apply that famous 1 + 1 = 3 equation to their quirky music. Drummer Reggie beats the hell out his drum kit while Jim builds trance-like patterns and heavy walls of sound using his guitar, voice and loop station. Sometimes subtle, other times over the top, but always danceable like heavy techno.
La Jungle is liters of sweat, volumes of decibels and without any pretences. Here, rock goes back to its primitive and primal core. Let yourself be taken away by these two ginger headed monkeys to their natural habitat: La Jungle.
Contact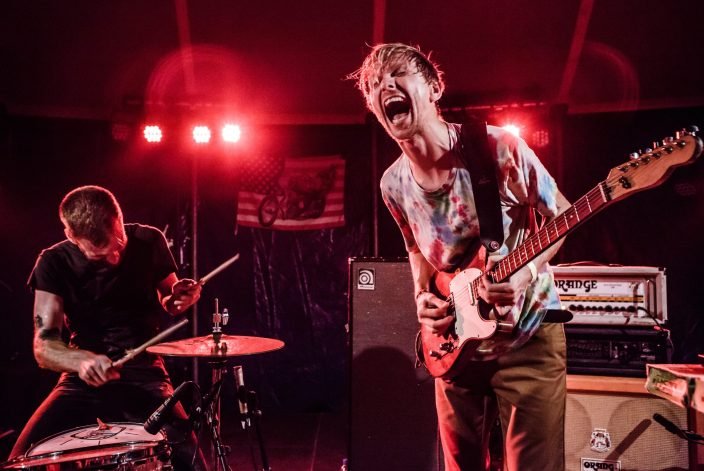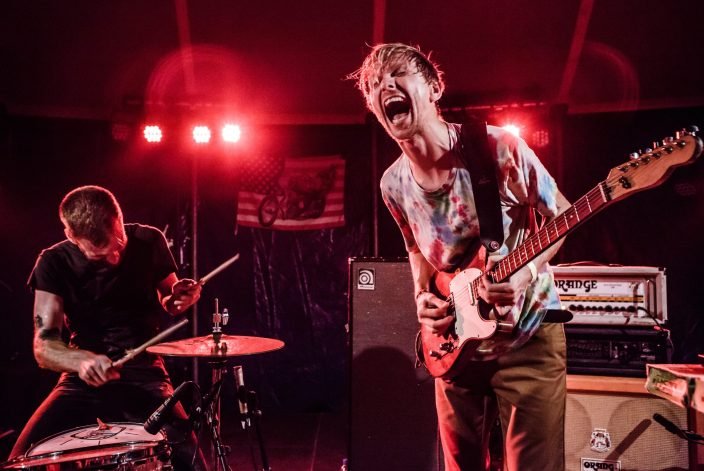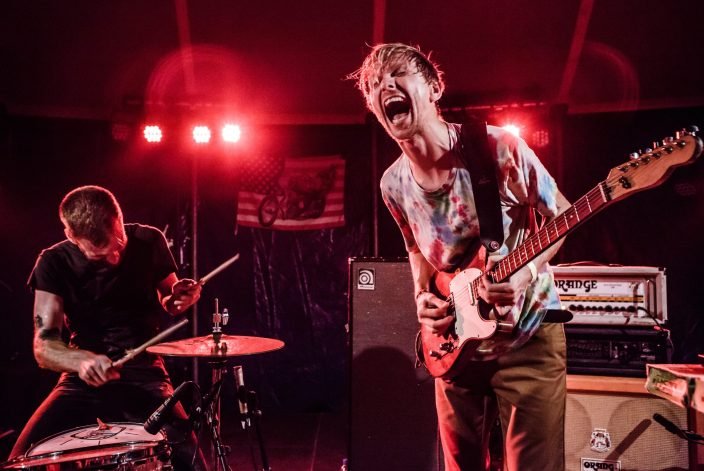 Gigs
2023
Valkhof Festival - Valkhof Festival
2023
Paard - PAARD
De Flux - Podium De Flux
Grasnapolsky - Grasnapolsky Festival Groningen
---