King Ayisoba is of course not a newcomer, he has released two previous international albums via the wonderful Makkum Records. But the new album "1000 Can Die" is definitely his most expansive effort to date and the first to fully harness the power of his live performances. For this new album he has signed to the acclaimed label Glitterbeat Records. King Ayisoba is a star in Ghana, where in the last decade he ascended the pop charts with a raw, emphatic sound based on kologo music from his ancestral home in the northern part of the country.
The world of King Ayisoba is unique and complex. The rhythms and frenzied dancing mingle with its distinctive voice, alternately smooth and suave turn, then rocky and tribal Their concerts are unique experiences where musical codes are shattered in a raw energy delivered bluntly . King Ayisoba offers a world where the spirit world merges with the painful origins of Kologo music, concrete and urban Hip Life , and the cries of a rebellious youth who is still seeking his identity. Trance between the mystical forest and concrete cracked Accra .
The new '1000 can Die' album's producer Zea, from the legendary Dutch post-punk band The EX, tells us:
"King Ayisoba and his band know that traditional instruments are stronger than anything modern. Playing them is a gift from God. They'll take what they can use from electronica, from hiplife (the hugely popular Ghanaian style that fuses the local highlife music with hip-hop) but they won't let it beat them, because they know what they have is more powerful. Their music is pulled from the ground."
The album features stellar guest appearances by Jamaican superhero Lee "Scratch" Perry (!) and Nigerian afrobeat legend Orlando Julius (!).
Fiery and uncompromised, King Ayisoba is digging a new future from Ghana's soil.
ALBUMS
« 1000 Can Die » – March 2017 Glitterbeat Records
« Wicked Leaders » – 2014 Makkum Record (Benelux / Japon) – March 2015 Mansalive Production – Mix et Mé- tisse (France)
«Modern Ghanians» Compilation LP – 2012 Makkum Records (Europe) – came out in 2013
«Don't do the bad thing» album, 2012 Pidgin music re- cord label (Afrique)
«Africa» – 2008 Pidgin music record label (Afrique)
«Modern Ghanians» – 2006 Pidgin music record label (Afrique)
Contact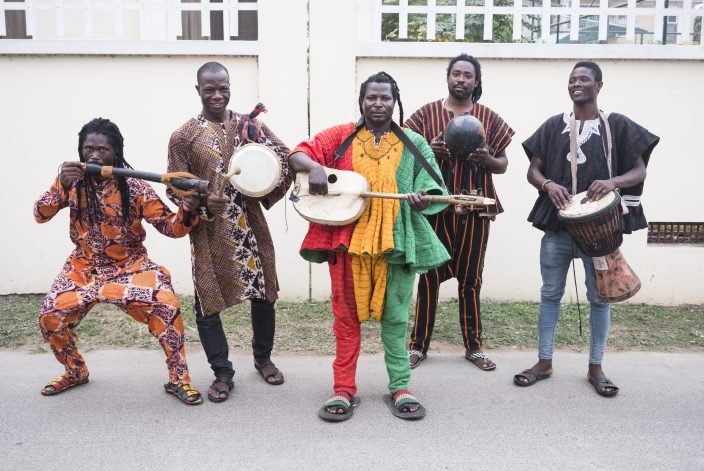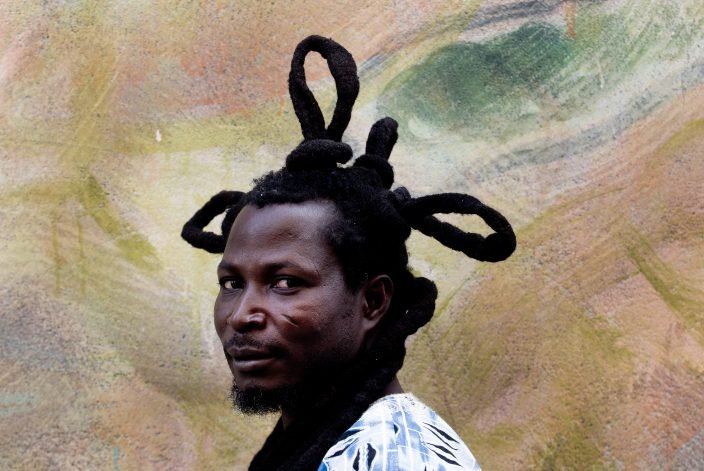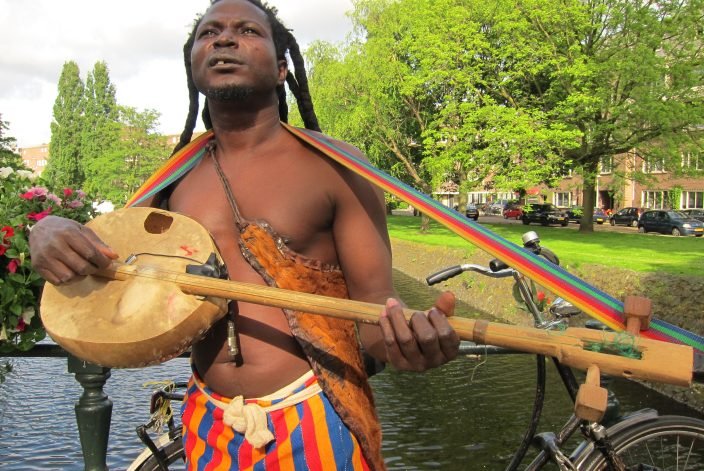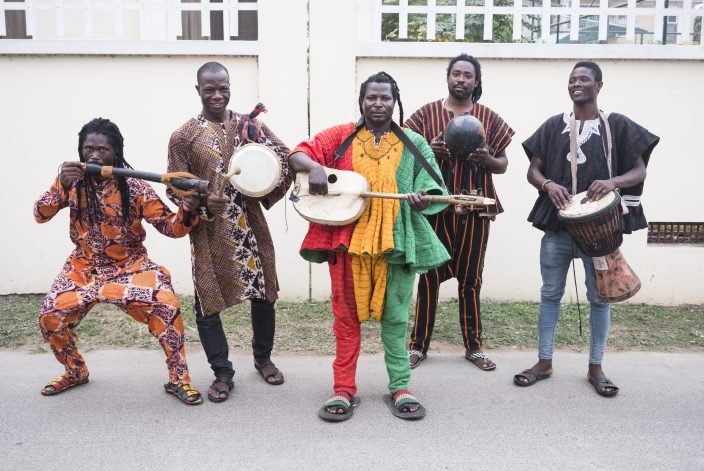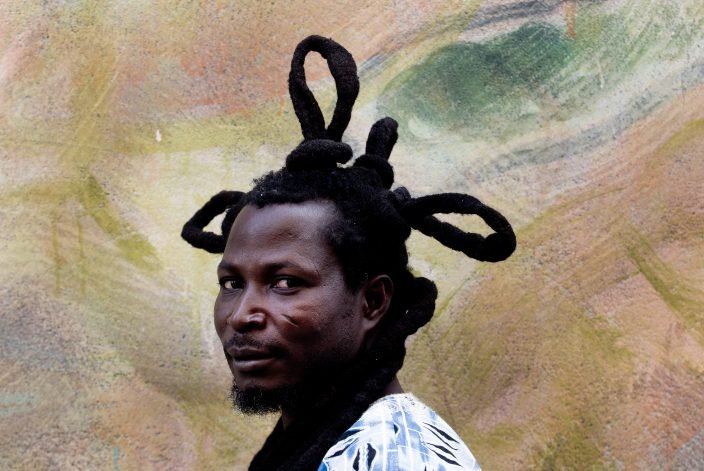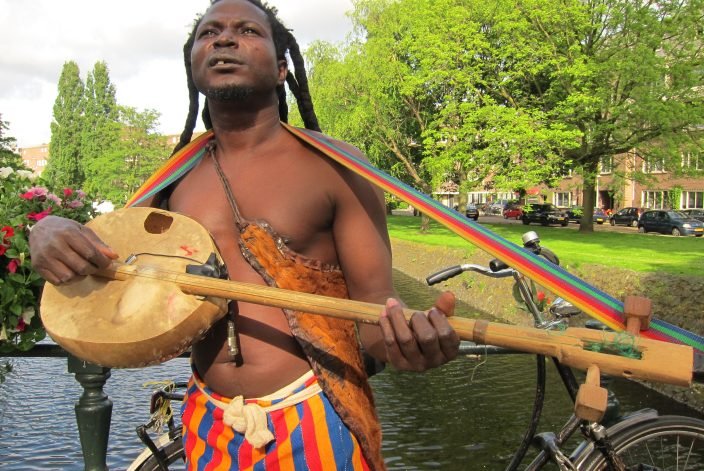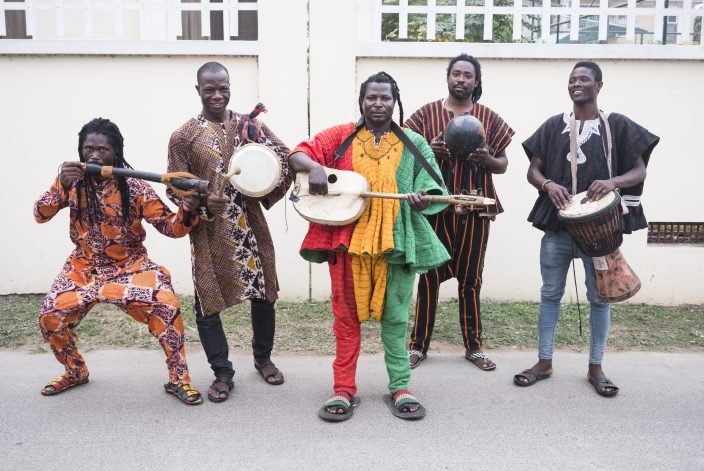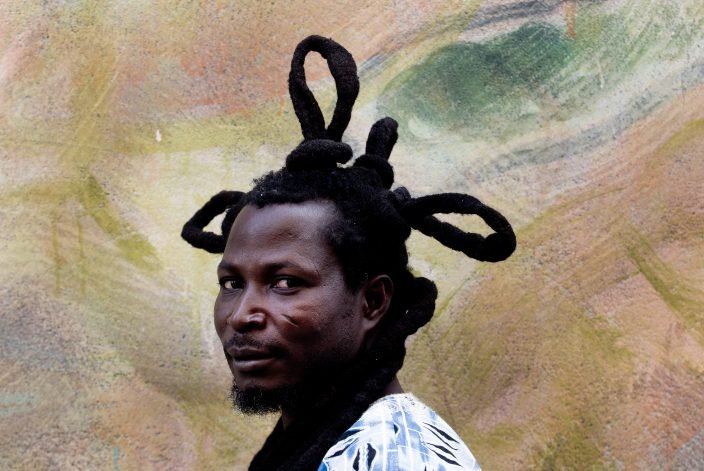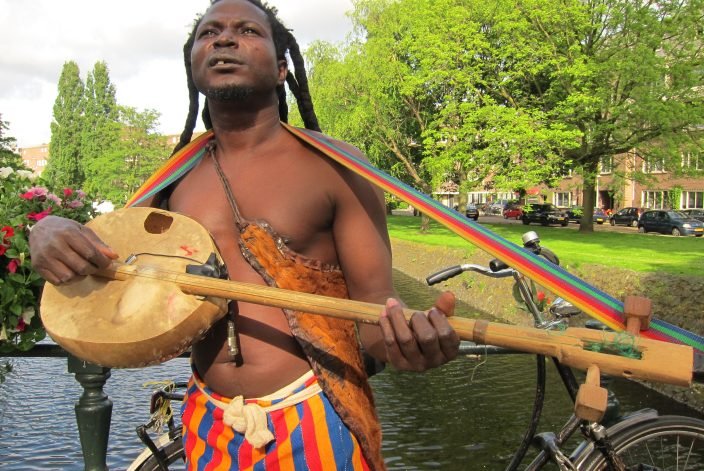 ---