Bab L'Bluz was created in Marrakech in 2018 by Brice Bottin and Yousra Mansour.
This French-Moroccan quartet mixes Moroccan musical traditions like Gnawa and Chaabi with more current rhythms like rock, blues, and funk. Apart from drums and guitars the line-up also includes traditional Gnawa instruments like the qraqabs (metal castanets), guembri (bass lute, with a body covered by camel skin) and awisha (a smaller, higher-pitched version of the guembri).
The group also draws inspiration from Hasanniya music: traditional Moorish music, present in Mauritania and some neighboring countries, particularly in the south of Morocco. It is especially characterized by its poetry known as Tebraa, where women sing love poems for their lovers, in essence being Mauritanian blues.
Bab L'Bluz like to stress the importance of the guembri as being at the origin of the blues, and their music is a tribute to the inexhaustible roots of Gnawa culture.
Although Gnawa has always been male dominated, and for sure the practice of the guembri has been traditionally reserved for male maalems (masters of ceremony) only, nowadays more and more women take to the front. As front woman of the band Yousra Mansour is not only the main vocalist but also plays the awisha. Nayda, the title of the first album of Bab L'Bluz, explicitly refers to the Moroccan youth movement that indeed challenges such traditional structures.
So Bab L'Bluz are reclaiming the blues for North Africa. Fronted by an African-Moroccan woman in a traditionally male role, the band are devoted to a revolution in attitude which dovetails with Morocco's 'nayda' youth movement – a new wave of artists and musicians taking their cues from local heritage, singing words of freedom. Ancient and current, funky and rhythmic, buoyed by Arabic lyrics, soaring vocals, psychedelic sounds and bass-heavy grooves, the music of Bab L'Bluz seems to pulse from the heart of the Maghreb.
Contact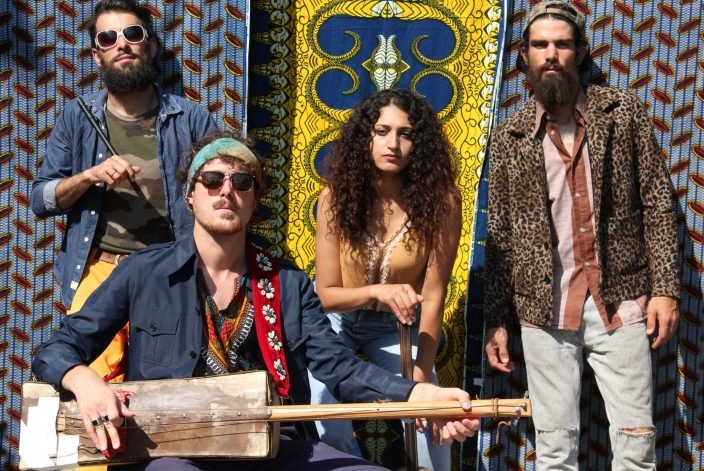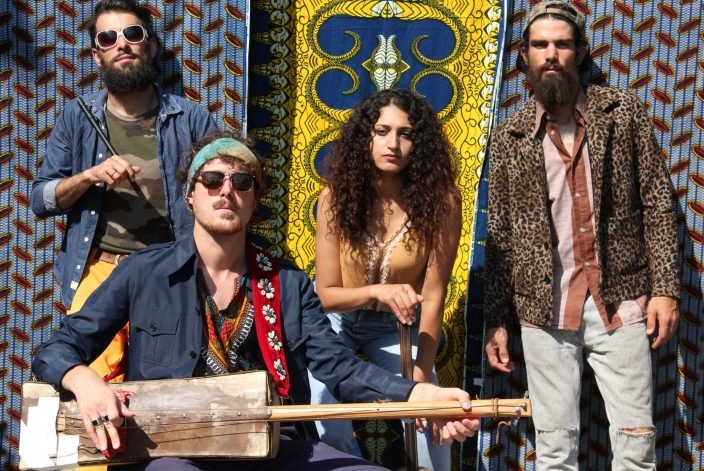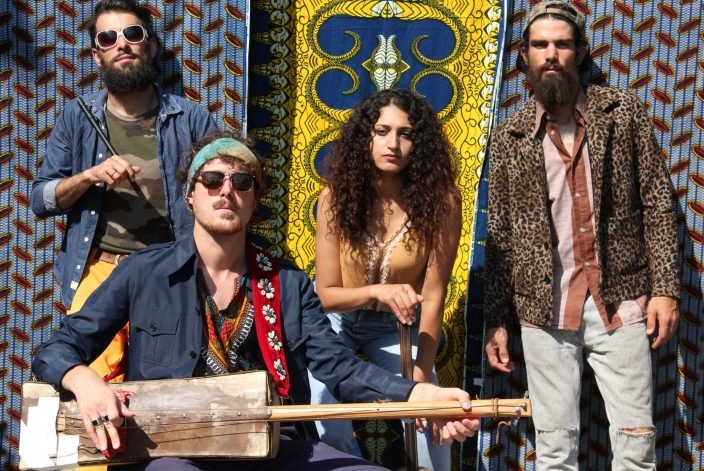 Gigs
NOTHING UPCOMING
2023
MENA is here - De Oosterpoort
Africadelic - Paradiso Noord - Tolhuistuin
---