US poet Ellen Zweig combines experimental spoken word with ambient, fourth world minimalism for the first ever release of key 70s and 80s works Fiction of the Physical (19th May, 2023).
In the 1970s, Ellen Zweig was a young poet experimenting with poetry as performance. Her presence in New York's Downtown scene, even during a period of such creative and artistic fertility, represented an astute and profoundly expressive voice. By 1980, and her two pieces "Network of Letters" and "Sensitive Bones" (both collected here on Fiction of the Physical), Zweig had introduced and perfected a technique she named the "human loop", directing multiple performers to repeat a single poetic phrase over and over as they recorded to tape. Inevitably, the loops phase in and out of synchronisation over time, creating a sonic collage of drifting, rippling syllabic waves that rise and fall with natural tides. The text becomes performance, and in turn it becomes dreamily and hypnotically abstracted from the written word.
An astonishingly singular collection, created from a unique creative vision, Fiction of the Physical offers few reference points. However, though it predates claire rousay by decades, a thread could be followed between the two artists' intentional disruption of fourth wall convention, and their application of spoken word as a musical device. Likewise, trailblazing synthesist Michele Mercure chiefly operated at a similar time to Zweig, as a similarly pioneering female voice in underground avant garde scenes. Both make their veil of "ambient music" porous enough to allow challenging and atonal sonics into the tapestry.
Fiction of the Physical opens with 1978 piece "Sensitive Bones", a work long included in mixtapes and radio shows worldwide as a surefire nod to experimental fourth world minimalism beyond the usual remit. Zweig's recital is treated with harmonic resonance to mimic the poem's themes, and underpinned with languorous, passive percussion and FM bells that echo through her words, created in collaboration with composer David Weinstein.
Next, key track "Act of Watching" mirrors Zweig's study of fantasies of Africa with a style she developed in the early 1980's. While the faraway continent remained tantalisingly distant from her own, the polyrhythms and interwoven melodic lines of African music provided inspiration for the shadowy tandem of Zweig's performance poetry at the time. "The Act of Watching" employs her human loop technique, phasing voice twisting into David Weinstein's skittering kalimba and warbling analogue synthesis.
Closer "If Archimedes" is a multi-part spoken word performance piece featuring fellow poet Nathaniel Tarn and composer Joan La Barbara. Accompanying the dizzying chorus of overlapping voices, Zweig and David Dunn perform a musical backing centred on percussive sculptures created by the visual artist Tony Price, here played in intuitive and responsive punctuation around the poem's scattered lines. The piece tells the story of Edith Warner, a woman who lived near Los Alamos, New Mexico – the site of a classified research laboratory built as part of the Manhattan Project to develop an atomic bomb during the Second World War.
Ellen Zweig remains a seminal creative force, having developed as an acclaimed media artist in her later life. She has produced several features, documentaries and shorts, as well as video installations that continue to enjoy exhibition worldwide.
Contact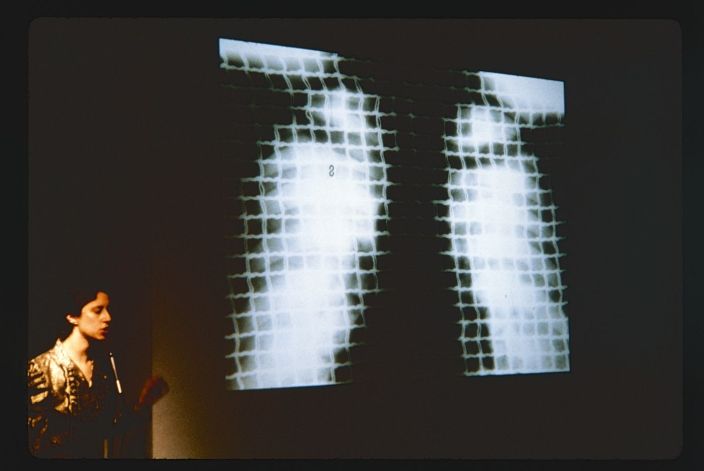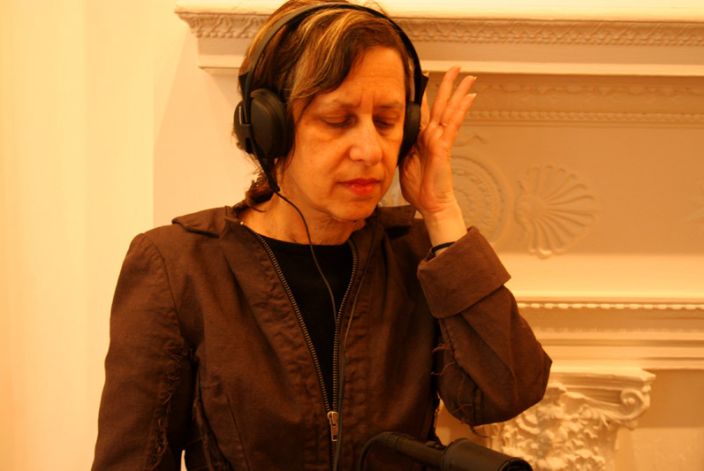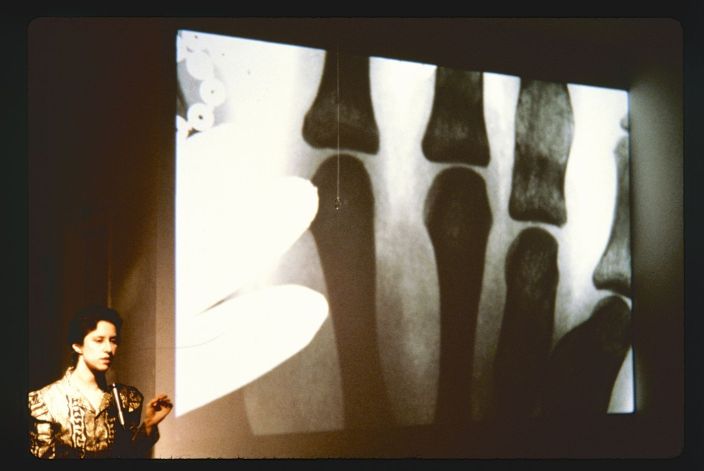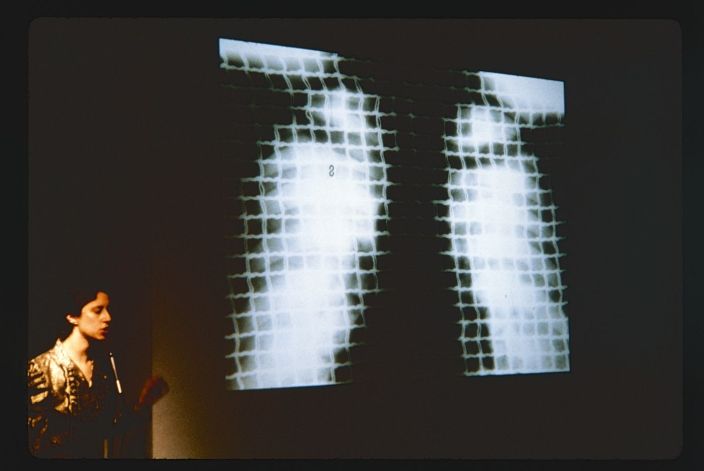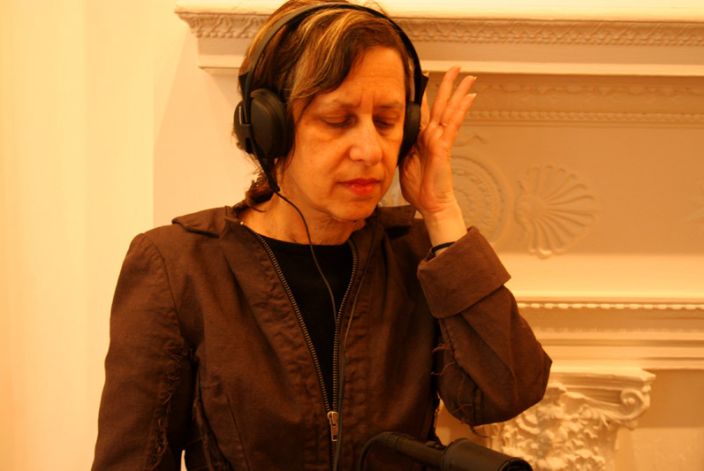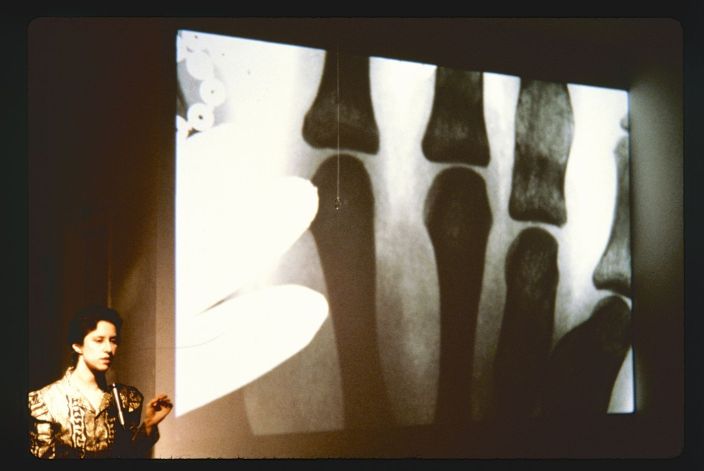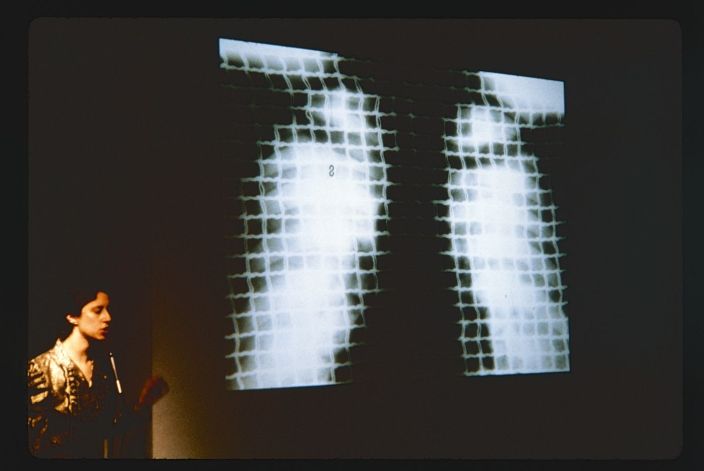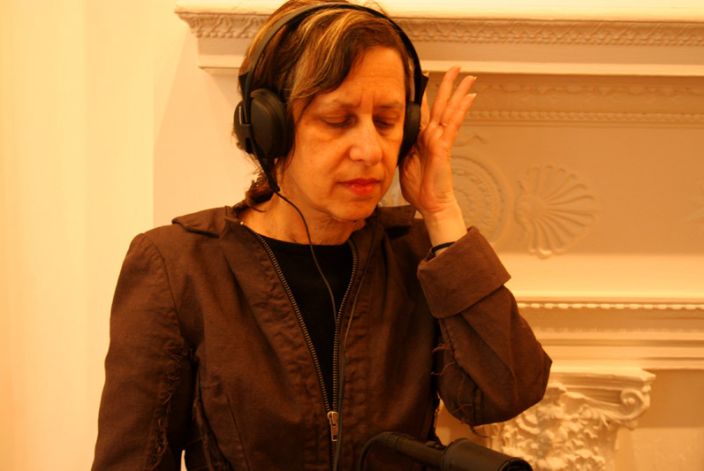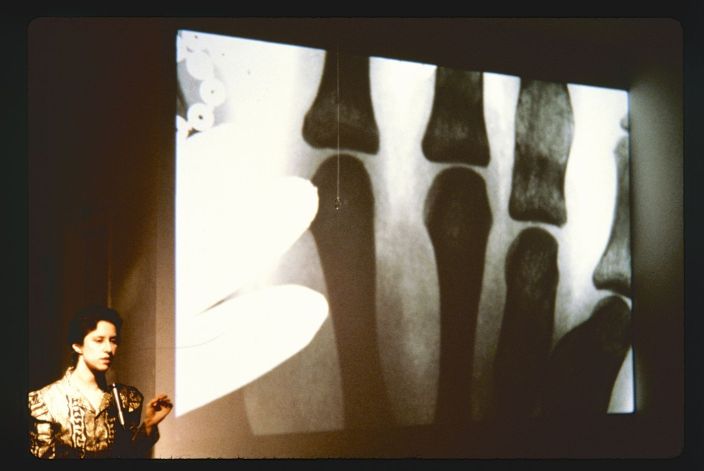 ---