As if you were speeding on an imaginary highway, linking Douala in Cameroon to Barranquilla in Colombia, Nkumba System revisits the similarities present in both Colombian and African music: generosity, dance, clave and trance.
Nkumba System was created in Bogotá in 2018. It is Afro-Colombian music incorporating a guitar nourished by Cameroonian bikutsi and Congolese rumba. It is also a tribute to the transatlantic tropical music which comes from centuries of exchanges between the African and Latin American continents.
Guitar player Guillo Cros was inspired by the melodies that were played on likembes (thumb piano) and balafons (kind of wooden xylophones) in Cameroon, and he learned this way of playing on his guitar with Mama Ohandja and Simba Daniel Evousa. He also discovered the Latin influence in Central African music through the Cameroonian merengue or the Congolese rumba.
In 2014 he moved to Bogotá and immersed himself in the boiling tropical Colombian scene. Straight away, the musical bridges between these two continents seemed obvious to him. "When I arrived in Colombia, the Picó (sound system of the Caribbean coast) and the clubs of Bogotá, put me in the same completely unbridled tropical atmosphere of party and dance I experienced in Cameroon".
In Bogotá, he joined drummer Pedro Ojeda's band Romperayo, where he met bassist Jhon Socha and discovered the richness of Colombian folklore. Born in 2018, Nkumba System quickly released a series of singles and collaborated with the Palenque Records label, among others.
The first album, Bailalo Duro was released in November 2020 on Prado Records. Now based in France, the group brings together Colombian and French musicians: Alejandra Charry (vocals), Jhon Socha (bass, vocals), Nicolas Hobbe (acoustic and electronic percussion, vocals), Grégoire Sanchez (drums), and Guillo Cros (guitar, vocals).
Nkumba System brings together an explosive cocktail of Colombian and African rhythms and melodies, resulting in an energizing tropical mix in which resourcefulness and virtuosity are paired to great 'danceability'. Baile, baile!
Contact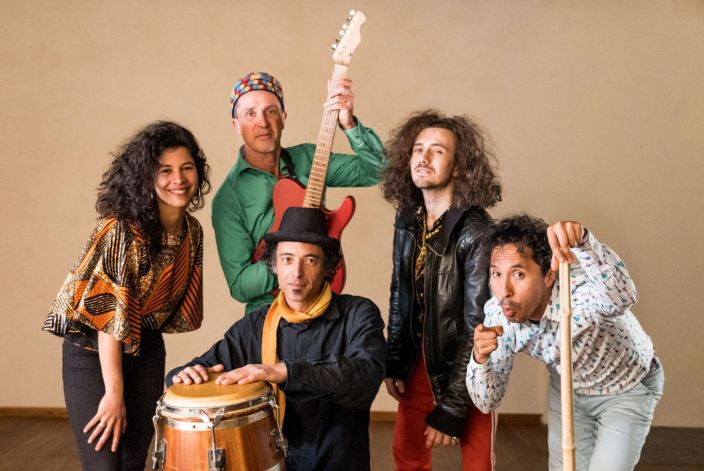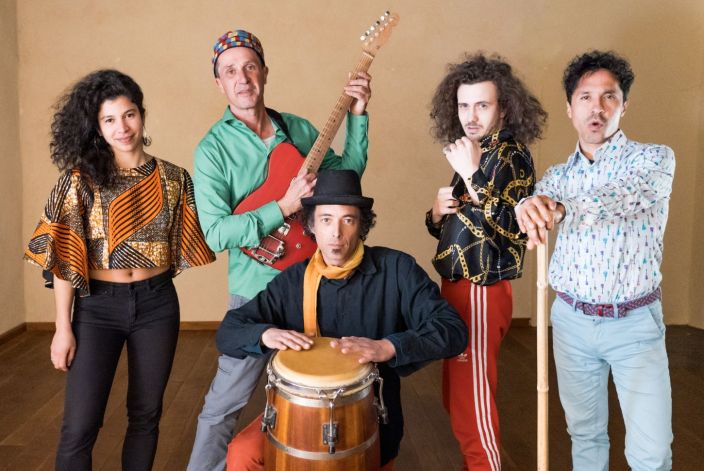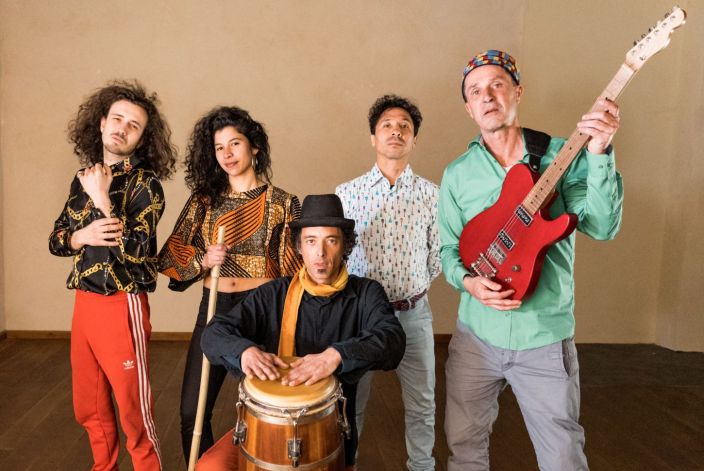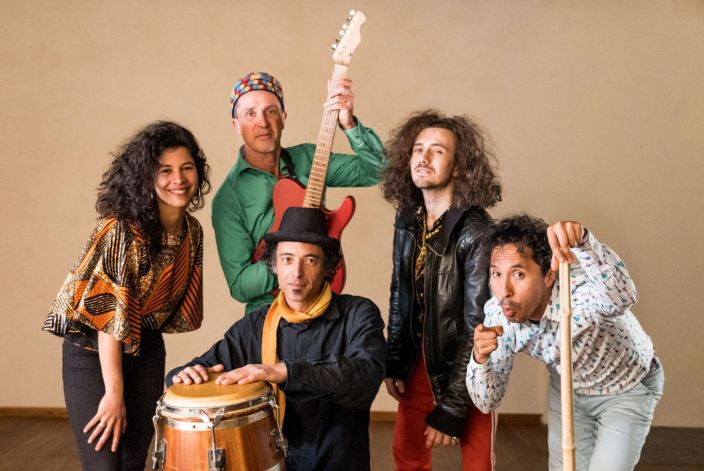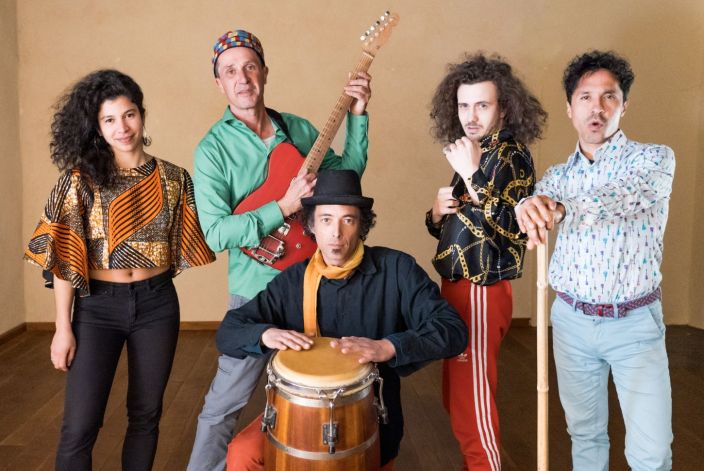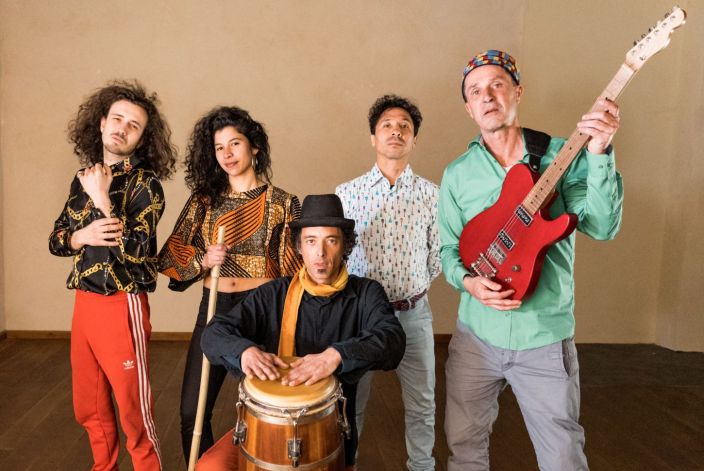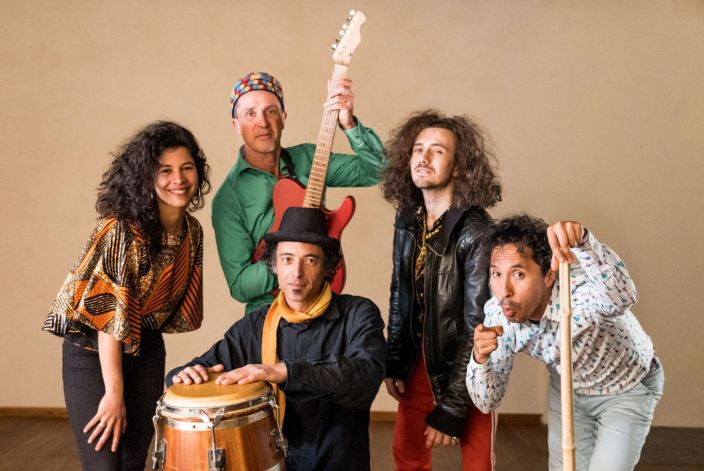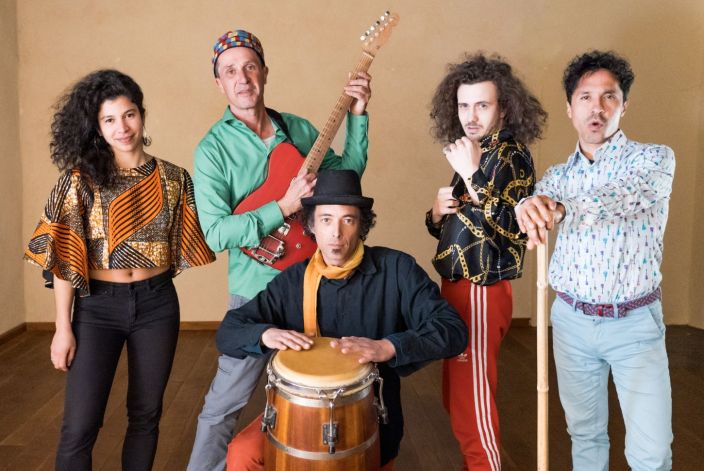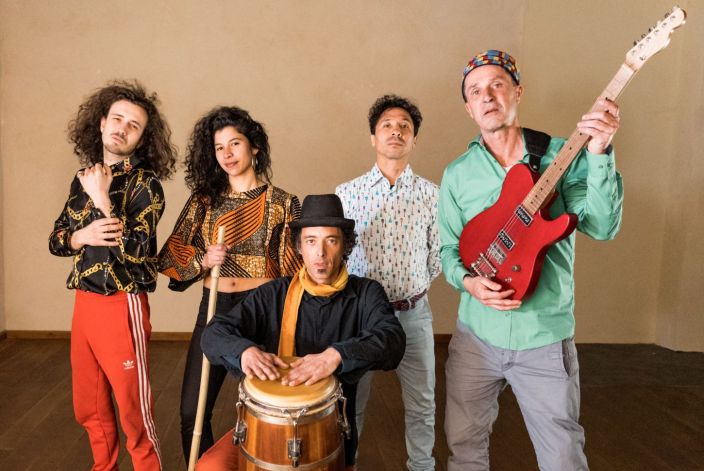 Gigs
NOTHING UPCOMING
2023
Forde Festival - Førdefestivalen
Jodhpur RIFF - Mehrangarh Fort
---